Section: Top stories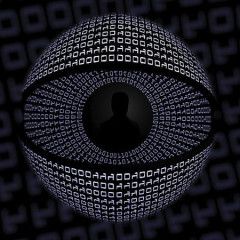 A well-organized cyber-espionage group is infecting computers at selected targets in Ukraine, turning on their microphone to record nearby audio, stealing documents, and storing exfiltrated data inside Dropbox accounts, according to security firm CyberX, who recently came across the malware used in these attacks, according to Bleeping Computer, a...
U.S. Senator Dick Durbin (Democrat-Illinois) and U.S. Representative Mike Quigley (Democrat-Illinois) have called on the United States to supply lethal weapons to Ukraine so it can better defend itself against Russia-backed separatists in the east of the country, according to the Ukrainian Service of Radio Free Europe/Radio Liberty (RFE/RL)....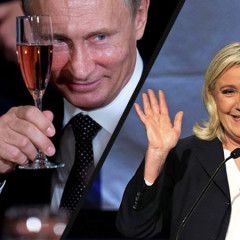 Two senior aides to Marine Le Pen have been taken into police custody as part of the fraud inquiry that could see the far-right French presidential candidate jailed for up to 10 years, according to The Sun. Thierry Legier, who is Ms Le Pen`s bodyguard, and Catherine Griset, her chief of staff, were escorted to the judicial police station in...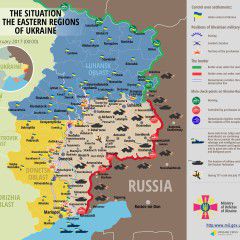 Russian troops shelled at Ukrainian territories in Donbas 59 times massively using heavy weapons during the last day, one Ukrainian serviceman was wounded in action near the Donetsk airport, according to the press service of the Anti-Terrorist Operation (ATO) Headquarters. View map in full size In the Donetsk sector Russian troops used 120mm and...
A U.S. Air Force plane, WC-135 Constant Phoenix, used to detect nuclear explosions was deployed in Britain as early as last week amid concerns over a spike in the levels of radioactivity found in Europe, the Daily Mail reports. News of the deployment comes amid claims Russia may be testing nuclear weapons, either to the east or in the arctic,...
Russian Defense Minister Sergei Shoigu announced that military force is becoming the main tool for resolving foreign policy issues, therefore Russia is set to further develop its strategic nuclear forces, an UNIAN news agency news agency news agency news agency correspondent in Moscow reported. See also: Russia seen putting new nuclear-capable...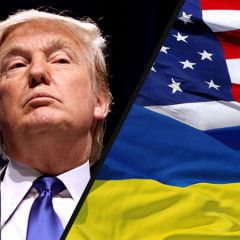 President Donald Trump`s personal lawyer has acknowledged to NBC News that he met privately in New York last month with a controversial Russian-born Trump associate and a member of Ukraine`s parliament, but disputes a New York Times report that the men gave him a peace plan for Ukraine that he delivered to then-National Security Adviser Mike...
Russia`s hybrid military forces attacked Ukrainian army positions in Donbas 74 times in the past 24 hours with nine Ukrainian soldiers reported as wounded in action (WIA), according to the press service of the Anti-Terrorist Operation (ATO) Headquarters. View map in full size In the Mariupol sector, the Russian occupation forces used proscribed...
Over 9,800 people have been killed, about 23,000 have been wounded and almost 1.8 million have been forced to flee from the war in Donbas after Russia unleashed aggression against Ukraine three years ago, according to the Ukrainian Ministry of Foreign Affairs. "The appalling number of victims highlights the immorality of Kremlin`s war against the...
A dossier on Donald Trump`s psychological makeup is being prepared for Russian President Vladimir Putin, according to NBC News. Among its preliminary conclusions is that the new American leader is a risk-taker who can be naive, according to a senior Kremlin adviser, NBC News reports. Trump "doesn`t understand fully who is Mr. Putin — he is a...