Section: Energy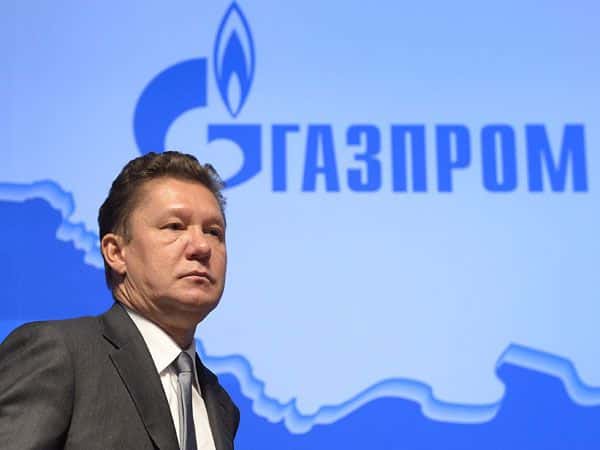 The demand of the Russian gas monopoly Gazprom that Ukraine annually buy 52 billion cubic meters of gas or pay for it even without buying (the "take or pay" principle), was canceled by a separate award rendered by the Arbitration Institute of the Stockholm Chamber of Commerce, Naftogaz of Ukraine`s press service reports. "The Stockholm...
Chairman of Lviv Regional State Administration Oleh Syniutka announces that two wind farms, three solar power plants, and at least one hydroelectric power station will be put into operation in Lviv region before the end of the year, according to the Ukrainian online newspaper Ukrayinska Pravda. "Besides that stations that have already been...
Greenpeace Russia and the World Wildlife Fund (WWF) have appealed to Russia`s Minister of Natural Resources and Environment Sergei Donskoy with a request to postpone public hearings on assessment of the environmental impact of the Nord Stream-2 gas pipeline construction, according to Kommersant. Despite the fact that the information on the date...
National oil and gas holding Naftogaz of Ukraine predicts a reduction by 17% in the daily natural gas imports from Europe in June 2017 against May 2017, to 24-25 million cubic meters per day, Commercial Director of NJSC Naftogaz of Ukraine Yuriy Vitrenko said during the presentation of the company`s draft development strategy May 24. "In June,...
Gas trader DufEnergy (Switzerland) in late April established its subsidiary company in Ukraine for trade in natural gas and other energy resources, DufEnergy Ukraine (Kyiv), according to the Unified State Register of Legal Entities, OilNews reports. The founders of DufEnergy Ukraine are DufEnergy Trading SA (Switzerland) and DufEnergy SA...
The Ministry of Energy and Coal Industry has developed an agreement that will regulate the paid use of gas distribution networks and sent it to the regional gas operators, the ministry`s press service told UNIAN, with reference to Profile Deputy Energy Minister Ihor Prokopiv. "The ministry took the following measures: at first, we held a series...
OPEC and its allies extended oil production cuts for nine more months after last year`s landmark agreement failed to eliminate the global oversupply or achieve a sustained price recovery, according to Bloomberg. The producer group together with Russia and other non-members agreed to prolong their accord through March, but no new non-OPEC...
Oil and gas holding Naftogaz of Ukraine expects to see a ruling by the Arbitration Institute of the Stockholm Chamber of Commerce in the claim of the Ukrainian company to the Russian gas monopoly Gazprom on the contract for the purchase of gas before the end of this month, Commercial Director of NJSC Naftogaz of Ukraine Yuriy Vitrenko said on May...
Founding Director of the EU-Ukraine Business Council James Wilson says that the pro-Russian nuclear lobby and Russian-controlled media spread false information and rumors about the activities of Ukraine`s national nuclear energy generating company Energoatom and equipment suppliers for nuclear power plants due to the fact that the company reduces...
Oil prices settled a bit higher on Tuesday as expectations of an extension to OPEC-led supply cuts overshadowed a White House proposal to sell half of U.S. petroleum reserves, according to Reuters. Brent crude LCOc1 settled up 28 cents at $54.15 per barrel. U.S. light crude CLc1 was up 34 cents at $51.47, Reuters said. On Thursday the...