Section: Photos
Volunteer aerial reconnaissance team handed over to InformNapalm community new images of a large build-up of weapons and equipment amassed by the Russian occupation forces in Donbas. InformNapalm OSINT investigators analyzed the images and identified all pieces of the weaponry and equipment. UAVs captured on photo a reinforced battalion tactical...
Denis Gritsfeldt, 29, a graphic artist and designer from Kyiv, created a series of parody posters featuring Game of Thrones characters. Local elections in Ukraine on 25 October 2015 inspired the artist for this creation. This time elections were distinguished by fantastic populism of the candidates who have not even tried to make their promises...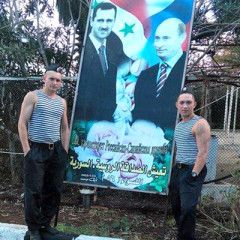 Russian soldiers publish in social networks their photos from Syria, while Russian government continue to deny their presence on Middle East. Soviet-era naval supply and maintenance base in Tartus now operates as a full-fledged military base, and Russian soldiers make their photos with arms at checkpoints and facilities outside the base. So on...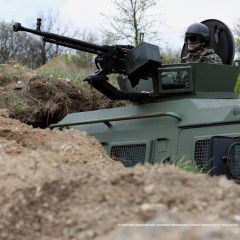 State Border Guard Service of Ukraine reports that on June 14, 2015, pro-Russian terrorists continue to violate the cease-fire in Eastern Ukraine and shelled Zolote and Marinka checkpoints in Eastern Ukraine. "The Russia-backed militants fired at Zolote checkpoint, guarded by border guards together with soldiers from the Armed Forces of...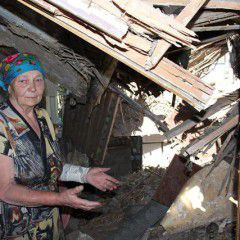 Ukrainian village Maryinka near Donetsk in Eastern Ukraine was heavy shelled by Russian-terrorist troops on June 03-04, 2015. Up to 1,000 terrorists participated in attack on Maryinka. Ukrainian Army units entirely suppressed enemy resistance in the vicinity of Maryinka. The ATO press center published photos of the village of Maryinka after the...
On Sunday, March 22, 2015, at the pro-Kremlin International Conservative Forum in St. Petersburg (Russia)   gathered  people of  15 different countries. Among participants the Greece's neo-Nazi Golden Dawn and Udo Voigt from the German neo-Nazi NPD, nationalist parties from Belgium (Euro-Rus), Bulgaria (Ataka), Denmark (The Danes), Italy (New...
On Tuesday in Russia began the panic among the population because of the ruble collapse. People wanted to buy any products to get rid of cheap ruble: home appliances, clothing and food. Night queues in shops in Moscow. photos by...
41 year old Ivan Savelyev who is the fighter 11th battalion of territorial defense Kyivska Rus with the self-made double machine...
In the center of Moscow occurred the unauthorized rally for the anniversary of the EuroMaidan beginning On photo the protesters carry the banner that says "Yesterday Kyiv, Moscow tomorrow"...
Ukrainian troops continue to hold Donetsk airport for 6 months of fighting. Since September 2014 the airport has been stormed and fired by the separatists, Russian troops and mercenaries every day. Donetsk airport bird's view Inside...