Section: Economy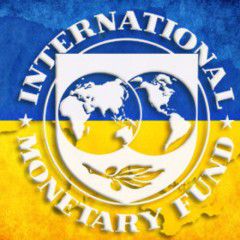 Kyiv has been fulfilling the most important, though not all, obligations before the International Monetary Fund, Anders Aslund wrote in a column titled "Why Does the IMF Keep Funding Ukraine?" published by Atlantic Council. When the International Monetary Fund`s board convened on April 3, it found that the Ukrainian government had fulfilled only...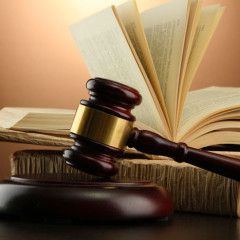 The date remains unknown when the Arbitration Institute of the Stockholm Chamber of Commerce will issue a ruling in a dispute between the National Oil and Gas Holding Company Naftogaz of Ukraine and The Russian gas monopoly Gazprom regarding the terms of the contract for the purchase and sale of natural gas, the Naftogaz press service has told an...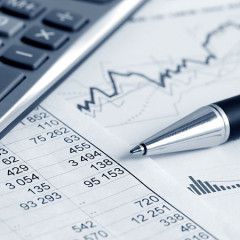 Fitch Ratings has affirmed Ukraine`s Long-Term Foreign- and Local-Currency Issuer Default Ratings (IDRs) at `B-` with a Stable Outlook. "Ukraine`s ratings balance weak external liquidity, a high public debt burden and structural weaknesses, in terms of a weak banking sector, institutional constraints and geopolitical and political risks, against...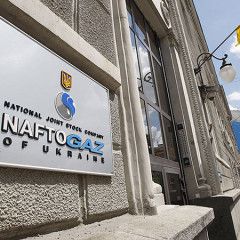 Russia`s gas monopoly Gazprom has increased from $31.7 billion to $37 billion its claims in Stockholm Arbitration against National oil and gas holding company Naftogaz of Ukraine, according to RIA Novosti, referring to Gazprom`s report. The Arbitration Institute of the Stockholm Chamber of Commerce is expected to hand down the ruling on claims of...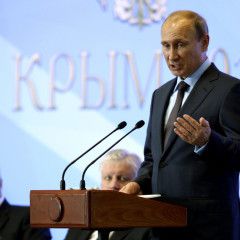 Russia`s State Duma is preparing a package of bills, initiated by Deputy Chairman of the House Foreign Affairs Committee Alexei Chepa ("Fair Russia"), on the introduction of an offshore regime in the annexed Crimea, according to Kommersant publication. In addition to expanding tax benefits, the amendments propose a mechanism for creating trusts...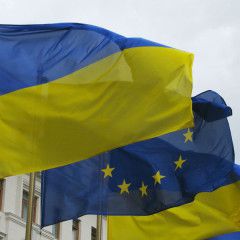 The EU on Thursday launched a EUR 6 million project with the name `Support to Police Reform in Ukraine" (SPRU), which will strengthen community policing in 20 police districts in mid-sized towns in Kyiv, Kharkiv and Lviv regions and support the reform of public order policing in Ukraine, according to the Press and Public Information Office of the...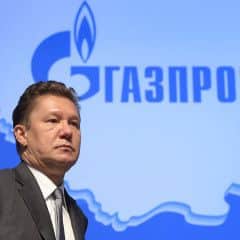 Polish gas company PGNiG has filed a complaint to the European Commission alleging monopoly breaches by Gazprom, the Russian gas giant said on Thursday, according to Reuters. Gazprom said in its financial report for 2016 the Polish company filed the complaint on March 14, citing Gazprom`s "unjust" pricing policy towards PGNiG and hindering of...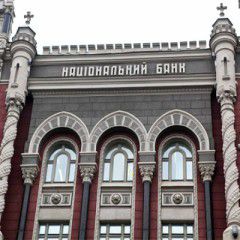 The National Bank of Ukraine (NBU) could sustain UAH 2.2 billion, or US$ 82.3 million, in losses because of lawsuits filed against the regulator, according to the NBU`s consolidated financial statements for 2016. Meanwhile, the regulator notes that the likelihood of such losses is low. "There is a probability of possible loss on some claims...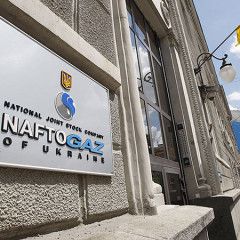 National oil and gas holding Naftogaz of Ukraine from May 1, 2017, will lower by 2.8% the minimum price of natural gas sold to industrial consumers from UAH 7,675 per 1,000 cubic meters in April 2017 to UAH 7,456.8 per 1,000 cubic meters, the company said in a statement. At the same time, the maximum price of natural gas for industrial consumers...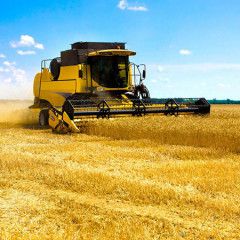 Ukraine boosted its grain exports to 4.54 million tonnes in March up 52 percent from 2.98 million tonnes in February thanks to record sales of maize, analyst UkrAgroConsult said on Wednesday, according to Reuters. The maize shipments jumped to 3.1 million tonnes in March, the highest so far for the 2016/2017 marketing year that runs from July to...