Section: War in Donbas
Press secretary of Ukraine`s Ministry of Foreign Affairs Mariana Betsa insists Russia has not fulfilled a single clause of the Minsk peace agreements on Donbas. "Moscow has no political will at all to fulfill them," she said in a statement posted on the ministry`s Facebook page on Saturday evening. "The situation in Donbas remains extremely...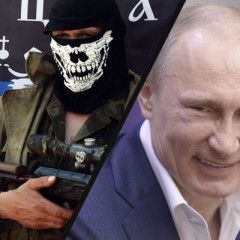 The Russian Federation will apply the same migration rules to citizens bearing "passports" issued by the self-proclaimed Donetsk People`s Republic ("DPR") and Luhansk People`s Republic ("LPR") as to Ukrainian citizens, according to the Russian news agency RBC. Citizens with "DPR"/"LPR" "passports" without a Russian residence permit could stay in...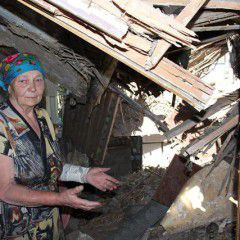 Russia`s hybrid military forces attacked the old part of the Ukrainian-controlled town of Avdiyivka in Donbas on Sunday, March 19, which has caused injuries to a female civilian and set a house on fire, according to a local police department. "Avdiyivka. At 15:20 local time, fighters from the "DPR" [self-proclaimed Donetsk People`s Republic]...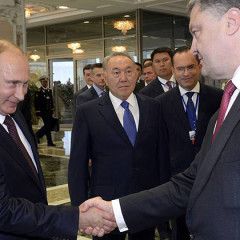 President of Ukraine Petro Poroshenko, while opening the meeting of the National Security and Defense Council, said that the adoption of the law on temporarily occupied territories would destroy the Minsk process. "Our partners do not understand why we are asking for support in restoring Ukraine`s integrity from the outside, when a number of...
Ukrainian Defense Minister Stepan Poltorak has called on the retired officers to return to active military service. "I`m addressing the retired officers – those who, after time in service, have retired with pension provision from the state, housing and benefits and who are enjoying a well-deserved rest period. You have passed the tour of duty,...
Canadian Federal Defense Minister Harjit Sajjan met with local Ukrainians in Winnipeg last night who urged the Canadian government to provide more military support to Ukraine, according to the Winnipeg Free Press. "That`s what this is about, to show how seriously we take these viewpoints, as we look at the geopolitical aspect of things," the...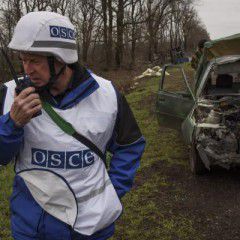 A patrol of the OSCE Special Monitoring Mission to Ukraine has faced a close small-arms fire in Donetsk region. "On March 17, five SMM members were positioned – outside two of its vehicles – 15km north of Donetsk on the eastern side of highway H20, where it intersects with a secondary road leading east to Donetsk Water Filtration Station,...
Russia`s hybrid military forces attacked Ukrainian army positions in Donbas 112 times in the past 24 hours with four Ukrainian soldiers reported as killed in action (KIA) and three as wounded in action (WIA), according to the press service of the Anti-Terrorist Operation (ATO) Headquarters. View map in full size In the Mariupol sector, the enemy...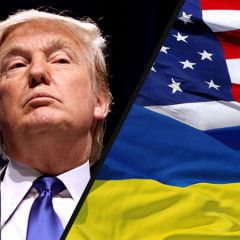 Arming Ukraine and imposing tougher sanctions on Russia are among the six policies offered by former U.S. Deputy Assistant Secretary of the U.S. Department of Defense for Russia, Ukraine and Eurasia Michael Carpenter to U.S. President Donald Trump for blocking Russian President Vladimir Putin in Ukraine, according to the U.S. Foreign Policy...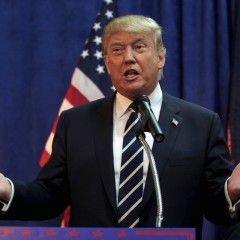 U.S. President Donald Trump has announced after a meeting with German Chancellor Angela Merkel that they seek a "peaceful solution" to the conflict in Russia-occupied Donbas, the east of Ukraine. "I also appreciate Chancellor Merkel`s leadership along with the French President [Francois Hollande] to resolve the conflict in Ukraine where we...