Section: War in Donbas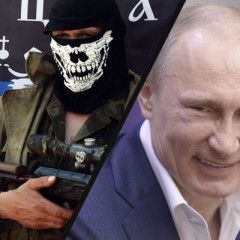 Ukrainian Deputy Minister of Foreign Affairs Serhiy Kyslytsya has briefed the United Nations Human Rights Council meeting on Wednesday on the situation in occupied territory in Donbas, saying that Russia continues sending arms and funds to terrorists in eastern Ukraine.< "Like the USSR, Russia cynically speaks of peace while sending weapons and...
The new funding of EUR 3 million, under the Instrument contributing to Stability and Peace, will provide timely and focused assistance to the OSCE, in the area of satellite imagery, a statement by the European Commission reads. "The use of satellite imagery allows for more in-depth monitoring of the situation in areas where regrettably monitors...
Russia`s hybrid military forces attacked Ukrainian army positions in Donbas 94 times on March 24. 1 Ukrainian soldier has been killed and 3 Ukrainian soldiers reported as wounded in action (WIA), according to the press service of the Anti-Terrorist Operation (ATO) Headquarters. View map in full size In the Donetsk sector, Ukrainian positions near...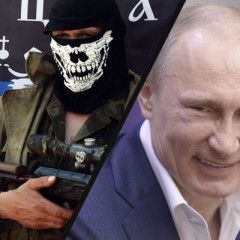 The authorities of the so-called "Luhansk People`s Republic" ("LPR") have received permission to block shipments of products from the "nationalized" Ukrainian enterprises if they do not pay taxes to the budget of the "LPR," according to Information Resistance, a non-governmental project on information security. "On this occasion, the leadership...
The UK Mission to the United Nations Geneva has pointed out to an "under-reported facet" of violations of human rights, including conflict-related sexual violence, in Russia-occupied Donbas. "The UK welcomes the Office of the United Nations High Commissioner for Human Rights (OHCHR) thematic report into conflict-related sexual violence, which...
The so-called "Donetsk People`s Republic" ("DPR") has opened an unofficial office in Greece on Tuesday, according to the Russian news agency TASS. "It is the third such center opened in European Union states," so-called head of the "DPR" representation center in Greece and a co-organizer of Greece`s Safe Donbas society Andreas Zaferis said at an...
Adviser to the SBU chief Yuriy Tandit claims that 3,136 Ukrainian prisoners of war and civilian hostages have been released or tracked since Russia has unleashed aggression in Donbas. "An important figure: I`m ben talking about this for the first time – 3,136 people were released or spotted, 416 people are reported missing. We must also remember...
Chief Physician of Dnipro Regional Mechnikov Clinical Hospital Serhiy Ryzhenko says that two out of the five wounded Ukrainian soldiers who have been taken to Dnipro hospitals in the past 24 hours are in a critical condition, according to 112 Ukraine TV channel. "Five people have been taken over the past week, three of them are in a serious...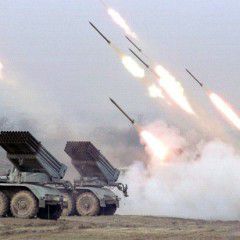 Ukrainian Military Television published a video of the heavy shelling of the settlement of Vodiane by Russian-terrorist forces using Grad multiple rocket launchers. The footage shows explosions in Vodiane`s residential areas. "At 9:30, two enemy groups totaling up to 40 Russian soldiers approached our positions near Vodiane. Having faced a strong...
Ukraine`s Defense Ministry has announced that over 2,600 Ukrainian soldiers have been killed and more than 9,400 have been wounded since the beginning of the Anti-Terrorist Operation (ATO) in Donbas, according to an UNIAN correspondent. "Since the beginning of the ATO, 2,629 servicemen have been killed amid hostilities, including 2,220 soldiers...