Section: Special sections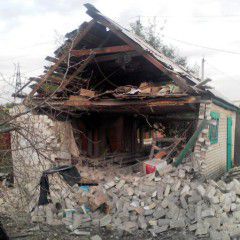 Maintenance crews in Avdiyivka are not yet able to restore water supplies to the town as the mines have been planted by militants at the Donetsk filtration plant, where chlorine pipeline is damaged, according to Chairman of the Donetsk Military and Civil Administration Pavlo Zhebrivskiy, 112 Ukraine TV channel reports. According to Zhebrivskiy,...
MP Nadia Savchenko was among those questioned by the Security Service of Ukraine in the framework of anti-terrorist criminal proceedings, according to Yuriy Tandit, the adviser to the SBU chief, TV Channel 5 reports. He expressed concern over the fact that Nadia Savchenko, as an official with access to classified information, communicates...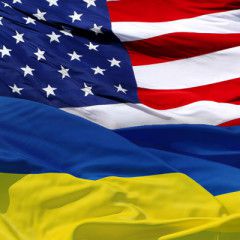 On the third anniversary of Crimea`s Parliament by Russian troops, the United States remain resolute in its support for a united and sovereign Ukraine, according to the statement by the U.S. Embassy in Ukraine. "Three years ago today, the Crimean parliament in Ukraine was seized illegally by force. Today, as Russia`s occupation of Crimea enters...
Russian troops launched 62 attacks on Ukrainian territories in Donbas over the past day. 2 Ukrainian troops reported as killed in actions, 2 wounded in action (WIA), 2 sustained blast injury, according to the press service of the Anti-Terrorist Operation (ATO) Headquarters. View map in full size In the Mariupol sector, the largest number of...
The second-ranking U.S. Senate Democrat called Monday for an independent commission as well as a special prosecutor to investigate Russian interference in the U.S. election, according to Bloomberg. Minority Whip Dick Durbin, back from a trip to Ukraine and other countries he said were worried about Russia, told Bloomberg editors and reporters in...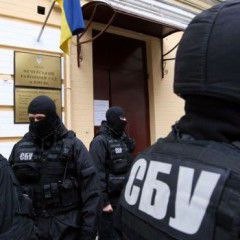 The SBU Security Service of Ukraine has confirmed it canceled permission for head of the Ukrainian "Officer Corps" center for the exchange of prisoners of war Volodymyr Ruban to enter the occupied areas in Donetsk and Luhansk regions. "The SBU has cancelled Ukrainian citizen Volodymyr Ruban`s permission to cross the contact line," SBU press...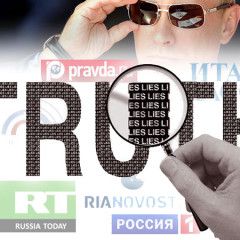 Ukraine`s "StopFake News" is no Onion-style satire, but rather positions itself as serious public service journalism, identifying fake news and debunking it on the air, The New York Times wrote in its piece titled "To Battle Fake News, Ukrainian Show Features Nothing but Lies." NYT explains, that is because Kyiv, with its running battle with...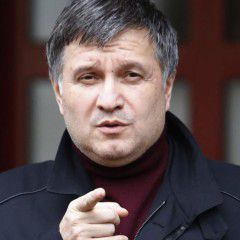 A Federation Council member has issued a comment regarding an earlier statement of Ukrainian Interior Minister Arsen Avakov claiming the Ukrainian authorities have a plan for Donbas settlement. "Avakov said: Kyiv "has a plan for the return of Crimea and Donbas," but did not disclose the essence. However, Crimea is definitely not to return. With...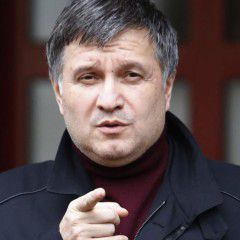 Ukrainian authorities have a plan for Donbas settlement, not related to any concessions to Vladimir Putin`s regime, Minister of Internal Affairs of Ukraine Arsen Avakov said in an interview with TSN Week. "I believe we are now in a time period when the issue could be resolved quickly and diplomatically," Avakov said, answering a question on how...
Various forces have been pushing Ukraine toward legitimization of Donbas militants and holding direct negotiations with representatives of the temporarily occupied areas of Donetsk and Luhansk regions, according to First Deputy Chair of the Verkhovna Rada and Ukraine`s humanitarian envoy to the Trilateral contact group on Donbas settlement Iryna...