Section: Military
State-owned Joint-Stock Company Artem and the state-owned Spectehnoexport, both part of Ukraine`s major arms manufacturing holding Ukroboronprom, will cooperate on the ammunition production program with Turkey-based MKEK, according to Ukroboronprom press service. "We are already cooperating with MKEK and deepening our cooperation. Today, points...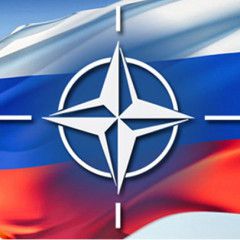 U.S. Defense Secretary Jim Mattis said on Wednesday that a Russian missile deployment near the Baltic states was "destabilizing", and officials suggested the United States could deploy a Patriot missile battery in the region for NATO exercises in the summer, according to Reuters. U.S. allies are jittery ahead of war games by Russia and Belarus in...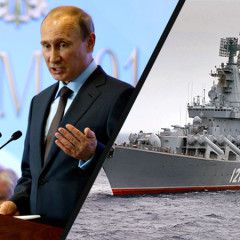 Three Russian warships have challenged NATO by entering Latvia`s exclusive economic zone in the Baltic Sea, according to armed forces officials in Riga, Express.co.uk reported. The corvettes – Liven 551, Serpukhov 603 and Morshansk 824 – were detected only four nautical miles from Latvian territorial waters, the report says. See also: Russian...
Ambassador of Ukraine to Belarus Ihor Kizima said that he had attended the meeting between Ukrainian President Petro Poroshenko and Belarus leader Alexander Lukashenko, where the latter assured that there would not be any military aggression against Ukraine from the territory of Belarus. See also: Lukashenko assures Russian-Belarussian military...
The U.S. House of Representatives overwhelmingly approved legislation on Thursday to tighten sanctions on North Korea by targeting its shipping industry and companies that do business with the reclusive state, according to Reuters. The vote was 419 to 1, Reuters wrote. Supporters said the legislation was intended to send a strong message to North...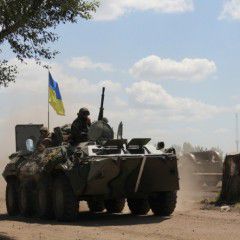 The Geneva International Centre for Humanitarian Demining (GICHD) and SIPRI have released a new global report of anti-vehicle mine incidents in 2016, where Ukraine alone accounted for 24% of global casualties, followed by Mali, Pakistan and Syria, according to the Stockholm International Peace Research Institute (SIPRI). The report finds recorded...
Gen. Curtis Scaparrotti, head of U.S. European Command, said Tuesday, May 2, that the United States needs more troops in Europe to deter an increasingly aggressive Russia, according to The Hill. The general in charge of U.S. military operations in Europe told lawmakers that U.S. force posture — which includes two brigade combat teams and one...
The joint mission of Canada, the UK, and Ukraine will carry out an observation flight over the territory of Belarus and the Russian Federation on May 2-6, as part of the Open Skies Treaty, head of the Russian National Nuclear Risk Reduction Center Sergey Ryzhkov said, according to RIA Novosti. The flight will be executed onboard the Canadian...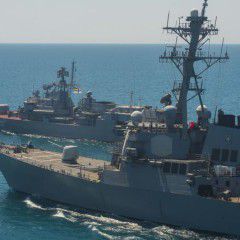 Large-scale Ukrainian-American military exercises Sea Breeze-2017 are to be held in Odesa and Mykolaiv regions, and in the northwestern part of the Black Sea in July, in accordance with NATO standards, press secretary of Ukraine`s Defense Ministry Maksym Prauta told a briefing, according to an UNIAN correspondent. In particular, he stated that...
On Thursday, an unidentified explosive object exploded near the military warehouse with fuel in Rivne region, the Ministry of Defense has reported. According to the report, at about 10:20 on April 27, a package, which later detonated, was thrown from an unidentified vehicle that was passing by at the fence of the fuel depot of the Armed Forces of...