Section: Latest news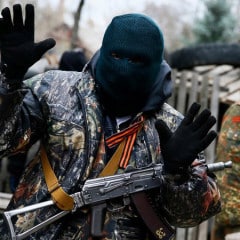 Pro-Russian militants include in their requirements for the exchange of Ukrainian hostages the demand for the release of former [Yanukovych era police task force] Berkut officers, terrorists and murderers, Ukraine`s humanitarian envoy in the Trilateral Contact Group for the peaceful settlement in Donbas, First Deputy Chair of the Verkhovna Rada...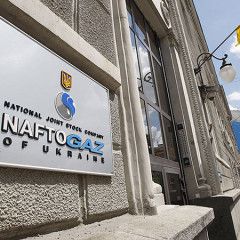 National oil and gas holding Naftogaz of Ukraine predicts a reduction by 17% in the daily natural gas imports from Europe in June 2017 against May 2017, to 24-25 million cubic meters per day, Commercial Director of NJSC Naftogaz of Ukraine Yuriy Vitrenko said during the presentation of the company`s draft development strategy May 24. "In June,...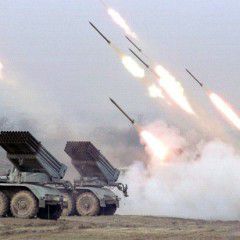 Russia`s hybrid military forces have been shelling residential areas of the Ukrainian-controlled town of Krasnohorivka in Donbas for two hours on Sunday, May 28, according to chief of the Main Police Department in Donetsk region Viacheslav Abroskin. "Krasnohorivka. At 06:40 local time, militants started shelling the town. There are reports about...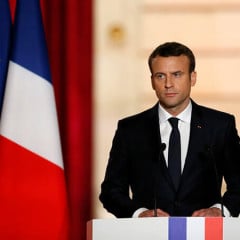 Relatives of Ukrainians jailed by Russia in political cases have appealed to French President Emmanuel Macron to demand their release when he meets Vladimir Putin on Monday, according to The Local. In a letter published Friday, relatives and activists urged Macron to "express to Vladimir Putin our demand to free all the political hostages of the...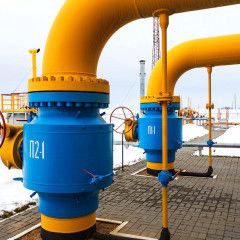 Gas trader DufEnergy (Switzerland) in late April established its subsidiary company in Ukraine for trade in natural gas and other energy resources, DufEnergy Ukraine (Kyiv), according to the Unified State Register of Legal Entities, OilNews reports. The founders of DufEnergy Ukraine are DufEnergy Trading SA (Switzerland) and DufEnergy SA...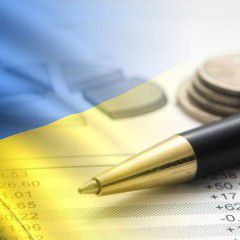 The foreign currency reserves of Ukraine as of today are US$17.6 billion, according to Deputy Governor of the National Bank of Ukraine Oleg Churiy. "Our international reserves are actively growing, mainly due to the purchase of foreign currency. As of today they make up $17.6 billion," Churiy said on Thursday, May 25. As UNIAN reported, Ukraine`s...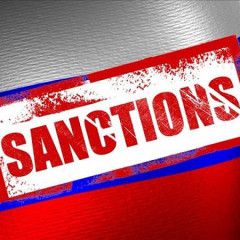 The Great Seven (G7), that is the United States, UK, Canada, France, Germany, Italy, and Japan, are ready, if necessary, to boost Russia sanctions, according to a communique signed following a G7 summit in Italy`s Taormina. "We also stand ready to take further restrictive measures in order to increase costs on Russia should its actions so...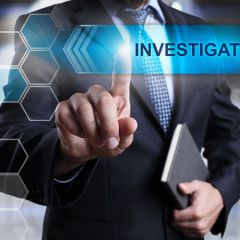 A highly influential Russian oligarch has offered to testify to the U.S. Congress about his relationship with ex-Trump campaign chairman Paul Manafort in exchange for immunity, according to New York Daily News. Oleg Deripaska, an aluminum kingpin who previously worked with Manafort, wants to speak with Congressional intelligence committees...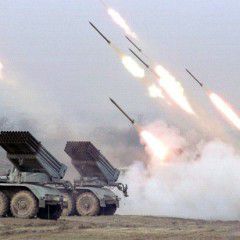 Russian-terrorist forces on Friday, May 26, fired from 152 mm artillery at the positions of Ukrainian troops non-stop for 40 minutes, Colonel Andrei Lysenko, press secretary of the defense ministry for the ATO told a Saturday briefing in Kyiv, according to an UNIAN correspondent. "In the Donetsk direction, the situation remains rather tense...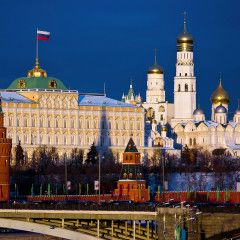 The Kremlin claims that Russian President Vladimir Putin, who is going to Paris for talks with his French counterpart Emmanuel Macron on Monday, May 29, will reiterate a "well-known" position on Ukraine there, according to an UNIAN correspondent in Russia. "As for the possible discussion of the Ukrainian scenario at the upcoming meeting with...