Section: Economy
State Enterprise "Ukrainian Sea Ports Authority" reports that Ukraine's seaports in 2016 handled 131.99 million tonnes of cargo. This data is 8.9% less than in 2015. Transshipment of exported cargo reduced by 3.3%, to 100.395 million tonnes. Transshipment of imported cargo decreased by 10.8%, to 16.013 million tonnes. Transshipment of...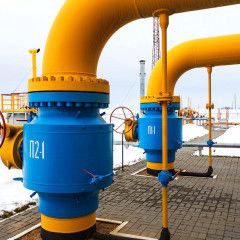 The Ministry of Energy and Coal Industry reports that Ukraine in 11 months of 2016 cut natural gas consumption by 6.2% or by 1.825 billion cubic meters. This data is compared to 27.596 billion cubic meters that were consumed during the period January-November 2015. Industry consumed 8.538 billion cubic meters. That is 17.2% down compared to...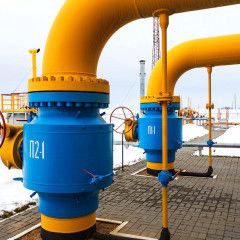 As reports the operator of the Ukrainian gas transport system PJSC UKRTRANSGAZ gas transit through Ukraine grew by 23% to 82.2 billion cubic meters in 2016. Press Service of UKRTRANSGAZ on its official website: "Specifically, in December 2016, for the needs of European consumers were transported 8.4 billion cubic meters, which is 25% more...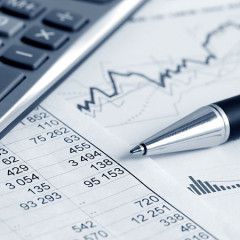 The Ukrainian Ministry of Finance reports that the total direct and guaranteed state debt of Ukraine decreased by $810 million (1.2%), to $67.54 billion in the 11th month of 2016. Ukraine's total debt in 2015 decreased by $4.32 billion (6.2%). While during previous months of 2016 it grew by $2.03 billion (3.1% in dollars or 10% in hryvnia),...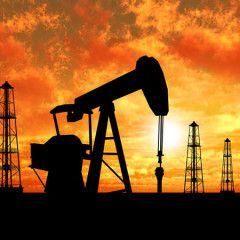 Organizations of the Petroleum Exporting Countries (OPEC) in November 2016 decided to reduce oil output and this agreement enter into force at the first week of 2017. According to Reuters, oil edged higher on Wednesday, January 4, 2017. Global benchmark Brent crude futures LCOc1 were up 49 cents at $55.96 a barrel by 0924 GMT (4:24 a.m. ET). U.S....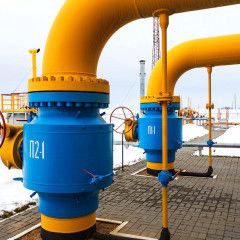 The Nord Stream-2 pipeline will stretch from Russia to Germany through the Baltic Sea and will be finished in 2019. "The Nord Stream (delivery) rate clearly demonstrates that the northern corridor for Russian gas supplies into the European market is of high demand. And once again it confirms the importance and the urgency to approve and...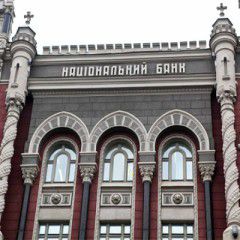 The National Bank of Ukraine(NBU) sets in its Board Resolution No. 407 to lower the upper threshold for settlement of payments in cash for individuals from UAH 150,000 to UAH 50,000 000 per one business day. On the official website NBU explains that setting an upper limit on cash payments will ensure regular cash supplies to the banking system...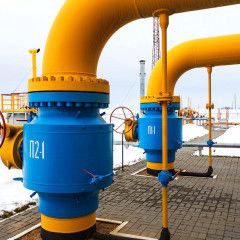 PJSC Ukrtransgaz reports that transit of natural gas through Ukrainian gas transportation system (GTS) increased compared with 2015 by 22.5% . Gas transit through Ukraine in the end of 2016 increased by 24.5% compared with the end of 2015. In December 2016 through Ukraine to Europe were transited 8.035 billion cubic meters of gas. Through...
The Republican paid a visit to Ukraine where he said Friday that Russia must be made to pay the price for cyber attacks on the United States and that it was possible to impose many sanctions, including on financial institutions. "When you attack a country, it`s an act of war," McCain said in an interview with the Ukrainian TV channel 1+1 while on...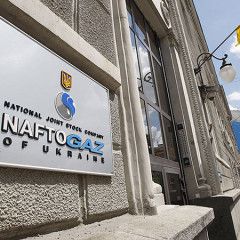 On 30 December 2016, Naftogaz signed with Citi and Deutsche Bank a euro-denominated revolving credit facility for gas purchase in the equivalent of $500 million, according to the state holding`s press service. "The facility is secured by the World Bank`s guarantee, which, in turn, is secured by the sovereign guarantee issued within the formation...