Section: Top stories
Originally posted on dt.ua, translated and edited by UaPosition Russian military aggression against Ukraine became a long-term factor influencing the Ukrainian political, economic, military and social reality. As a result of actions of Russian Federation during 2014 were distorted system of global and regional security, as well as the current...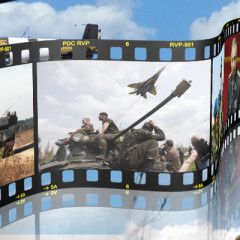 On February 17, 2015, pro-Russian forces actively fired Debaltsevo, Donetsk Region. A gas pipeline was collided by mortar fire and that caused explosion. As a result of the incident were injured members of the press who quickly left place of incident. According to the Minsk agreements (February 12, 2015) forces had to start the process on...
Once again, concerning the "Minsk Agreements:" As one should have expected, since the Minsk agreements were signed, Russian-terrorist troops have been frantically trying to expand their control zone in Donbas. However, it is crystal clear to us all that, whatever the result of these attempts, there is no point hoping that after 02.15.2015 the...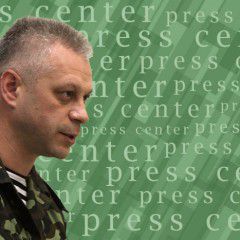 Kyiv, February, 16 2015. Fighting near Debaltseve direction continues in spite of the ceasefire achieved in Minsk. Pro-Russian militants fired at our positions 88 times in this sector over the last day. The enemy uses Grad multiple rocket launchers, tanks, artillery and mortars against Ukrainian forces. Militants denied access to Debaltseve for...