Section: War in Donbas
U.S. Secretary of State Rex Tillerson phoned Ukrainian President Petro Poroshenko on Sunday to discuss his recent trip to Moscow and his message to the Russian leadership, the U.S. Department of State said in a press release. Although the United States is interested in improving relations with Russia, Russia`s actions in eastern Ukraine remain an...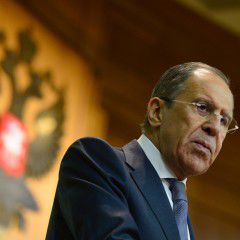 The European Union does not recognize the annexation in Crimea, EU High Representative for Foreign Affairs and Security Policy Federica Mogherini said at a joint press conference in Moscow with Russian Foreign Minister Sergei Lavrov Monday. See also: Russian aggression against Ukraine, international law and global security: 25 key theses "We also...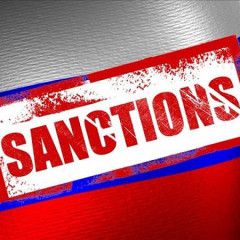 Head of the Delegation of the European Union to Ukraine Hugues Mingarelli has said that EU sanctions against Russia should be long-term in order to reduce Moscow`s military aggression, according to an UNIAN correspondent. Speaking at an international roundtable in Kyiv, he said that the EU should act in line with its basic values and introduce...
The decision to deploy in Donbas the organization`s armed mission should only be taken by the OSCE Permanent Council, Principal Deputy Chief Monitor of the OSCE Special Monitoring Mission to Ukraine Alexander Hug told reporters on Sunday. The OSCE Permanent Council has the authority to take such decisions, according to Hug. It can change the OSCE...
The Special Monitoring Mission will continue to fulhttps://uaposition.com/wp-admin/post.php?post=219204&action=edit&message=1#fill its mandate in eastern Ukraine and calls for an investigation to hold accountable those responsible for the tragic incident involving the OSCE SMM patrol, OSCE Special Monitoring Mission Chief Monitor...
The United States is shocked and deeply saddened by the death of a U.S. citizen serving as a paramedic with the Organization for Security and Cooperation in Europe (OSCE) Special Monitoring Mission (SMM), when his vehicle struck an explosive in a militant-controlled controlled area in eastern Ukraine, according to the U.S. Department of State....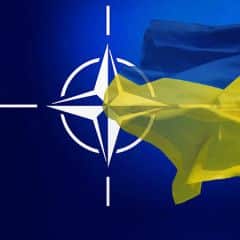 Programs of rehabilitation, including psychological rehabilitation, of Ukrainian troops are being elaborated jointly with NATO trust funds, Ukrainian President Petro Poroshenko said during festivities on the occasion of the announcement of candidates for the Ukrainian national team that will participate in "Invictus Games" in Toronto, according...
Ukraine`s Ministry of Foreign Affairs (MFA) says that a recent incident when an OSCE monitors` armored car was blown up in occupied Donbas is a confirmation of the Kremlin`s attempts to intimidate the OSCE Special Monitoring Mission (SMM) to Ukraine. "We consider the serious incident, which occurred inside territory controlled and supported by...
The member of European OSCE`s monitoring mission in eastern Ukraine who was killed after their vehicle drove over a mine near Luhansk on Sunday morning was an American citizen, according to Reuters. An American man was killed and a German woman was injured on Sunday morning, a spokesman for Austria`s foreign ministry said, Reuters reported. See...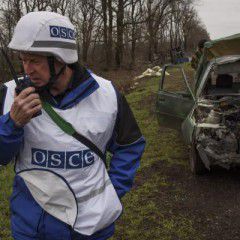 A vehicle of the OSCE Special Monitoring Mission to Ukraine was reported to have been damaged in an anti-tank blast in Donbas on Sunday morning, according to the press center of the Ukrainian Anti-Terrorist Operation (ATO) headquarters. "The Ukrainian members of the JCCC [Joint Centre for Control and Coordination] have reported that a car...