Section: Economy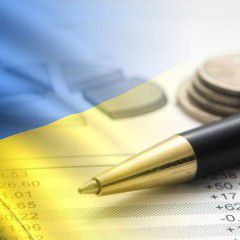 Ukraine`s Cabinet of Ministers has approved the issue of domestic government loan bonds worth UAH 229 billion, or US$8.7 billion, with redemption in 2025-2047 to exchange them for previously issued bonds with a maturity in 2017-2030 and a nominal value of UAH 221.6 billion ($8.4 billion), with unpaid coupon income of UAH 7 billion ($319.8...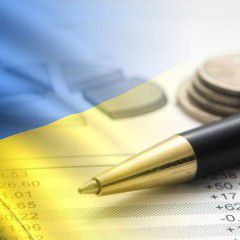 Ukraine needs more time to submit proposals for coal and gas projects to China in order to secure funding worth up to $3.65 billion as Kiev is unlikely to meet a June deadline, Deputy Prime Minister Stepan Kubiv told Reuters. Ukraine signed a loan agreement with the China Development Bank (CDB) in 2012 but has repeatedly pushed back deadlines by...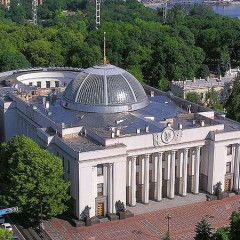 Ukraine`s Minister of Agrarian Policy and Food Taras Kutovyi has resigned, according to his Facebook post. "The minister`s decision to resign is an absolutely natural process for any European country and usual practice in the world," Kutovyi wrote on Wednesday evening. In his words, he is leaving the post, thanking members of the parliamentary...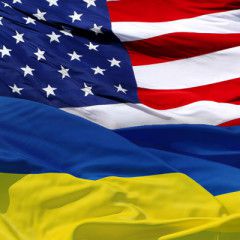 The United States State Department suggests in the budget for the 2018 fiscal year to reduce its assistance to Ukraine by three times, according to the draft budget for foreign operations and related programs, posted on the State Department`s website. In the 2016 fiscal year, more than $667 million was allocated for Ukraine. At the same time, it...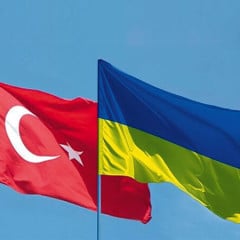 Stepan Kubiv, the first vice prime minister and minister of economic development and trade of Ukraine, has said that Turkey and Ukraine are making progress in signing the Free Trade Agreement (FTA), according to Daily Sabah. Kubiv said the trade volume between Ukraine and Turkey increased by 25 percent, adding that relations have developed not...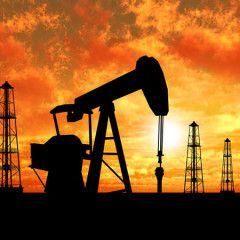 Oil prices settled a bit higher on Tuesday as expectations of an extension to OPEC-led supply cuts overshadowed a White House proposal to sell half of U.S. petroleum reserves, according to Reuters. Brent crude LCOc1 settled up 28 cents at $54.15 per barrel. U.S. light crude CLc1 was up 34 cents at $51.47, Reuters said. On Thursday the...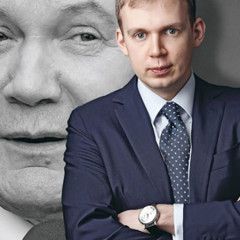 Some 940,000 tonnes of anthracite and another 95,000 tonnes of other types of coal mined in the occupied areas in Donetsk and Luhansk regions were shipped to Russia in 2016, according to Liga.net. These were statistics that were officially recorded by the Russian Railways, Liga.net reports. In 2015, around 1.3 million tonnes of anthracite coal...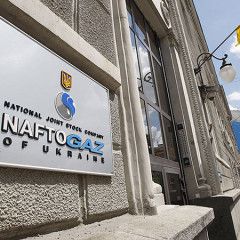 National oil and gas holding Naftogaz of Ukraine from June 1, 2017, will lower by 0.4% the minimum price of natural gas sold to industrial consumers – that is, from UAH 7,456.8 per 1,000 cubic meters in May 2017 to UAH 7,430.4 per 1,000 cubic meters, the company said in a statement. At the same time, the maximum price of natural gas for...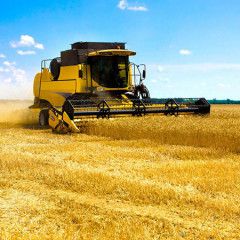 The State Treasury of Ukraine has paid farmers UAH 241.8 million subsidies for March under the program of direct government support to the domestic agricultural sector, accounting for UAH 4 billion in 2017, the press service of the Ministry of Agrarian Policy and Food of Ukraine reported with reference to the head of the ministry Taras Kutoviy....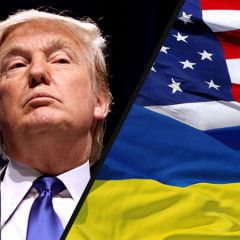 President Donald Trump`s budget proposal this week will include provisions to end many foreign military grants administered by the State Department and replace them with loans, a move that could affect up to $1 billion in aid to dozens of countries if Congress approves, U.S. officials said, according to MarketWatch. An internal State Department...