Section: Video
United States Army Europe (USAREUR) informs on the official homepage that the largest multinational exercise held in Ukraine, Rapid Trident, will be conducted July 20-31, 2015 at the International Peacekeeping and Security Center (IPSC) in Yavoriv, Ukraine. Rapid Trident is a long-standing U.S. Army Europe-led cooperative training exercise...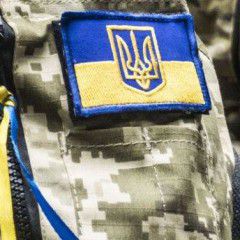 On July 19, 2015, the ATO press center informs that the situation in Eastern Ukraine remained tense. Terrorists shelled Vodiane village with heavy artillery on July 18, 2015: "The Russian terrorist forces have been shelling Vodiane village for an hour and a half with 152-mm guns, 122-mm mortars, and tanks. According to preliminary data,...
Short video about the conflict in Ukraine: how it all started and the role of Russia in this war.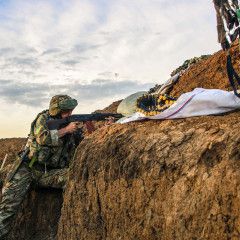 In Easter Ukraine,on the front with Regiment Azov, Noah Brooks spent several days in the trenches during constant shelling and firefights with Russia/DNR...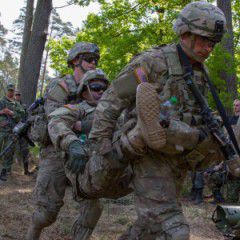 The paratroopers from Chosen Company, Second Battalion, 503rd Infantry Regiment, 173rd Airborne Brigade held some examination lanes to test the skills of the Ukrainian National Guard. The lane exercises during Fearless Guardian were to assess the progress the soldiers made since the beginning of training. The training lanes organized by 2nd Lt....
Between Hitler and Stalin: Ukraine in World War II The Untold Story. A film by Slawko Nowytski. Narrated by Jack Palance. Reproduced with permission of the copyright owner Ukrainian Canadian Research and Documentation Centre. – No single European country suffered deeper wounds to its cities, its industry, its farmland, and its humanity...
On June 13, 2015, the US Sen. Jeanne Shaheen (D-NH) and former National Security Adviser Stephen Hadley at the Atlantic Council's Wroclaw Global Forum (Poland) talked about the ways how the United States and its European allies could help the Ukrainian people defend themselves from Russian aggression. Hadley: Ukraine Faces 'Enormous...
The Ukrainian governmental portal reports that Prime Minister of Ukraine Arseniy Yatsenyuk set out for USA with working visit on June 8-10, 2015. On Tuesday, June 9, 2015, in the framework of the working visit of Ukrainian delegation to Washington, Prime Minister of Ukraine Arseniy Yatsenyuk met with the United States Deputy Secretary of State...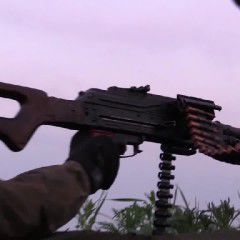 Ukrainian fighters from the OUN volunteer battalion were coming under fire from Russian-backed separatists night and day on June 6-7. The volunteers said the separatists were using mortars, but they were able to respond only with small arms fire. The fighting, near Pisky in eastern Ukraine, was the latest incident captured on film by RFE/RL of...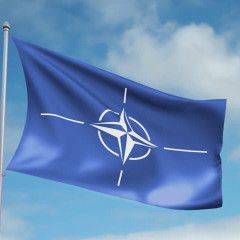 NATO Review looks at the 5 key challenges Ukraine is facing. Those challenges may determine its very survival. NATO Review outlines that the war in Ukraine covers just 7% of the territory of the country, while other areas of real concern, such as hybrid attacks and a corruption-afflicted economy, affect the whole country. "Ukraine has many...