Section: Video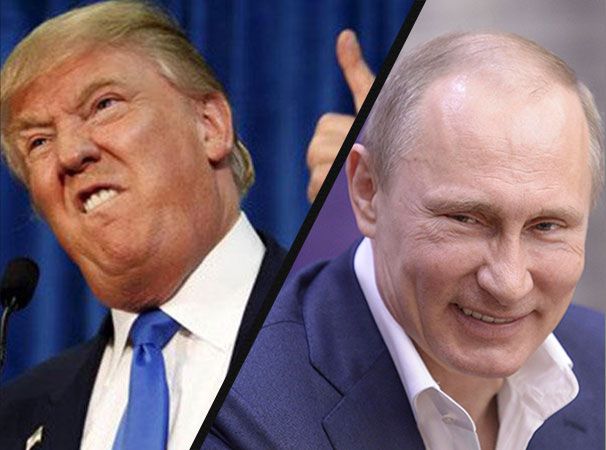 The U.S. President Donald Trump made it clear he expects the Russian Federation to return illegally annexed in 2014 Crimea to Ukraine and reduce violence in Ukraine, the White House spokesman Sean Spicer said at the official daily news briefing on Tuesday, February 14, 2017. "President Trump has made it very clear that he expects the...
Russian troops has violated ceasefire in Donbas more than hundred times, and used heavy armor day and night in the past two days, used Grad multiple launch rocket systems (MLRS). Russian troops fired at Avdiivka near Donetsk for about 11 hours last day. Mobile station for heating and humanitarian aid distribution organized by local Ukrainian...
Russian troops used residents of the occupied city Donetsk in Donbas as a human shield deliberately risking the lives of the civilians in the area while shelling Avdiivka town on Ukrainian territory, according to report of Bellingcat International investigative group in collaboration with the Conflict Intelligence Team (CIT). Bellingcat...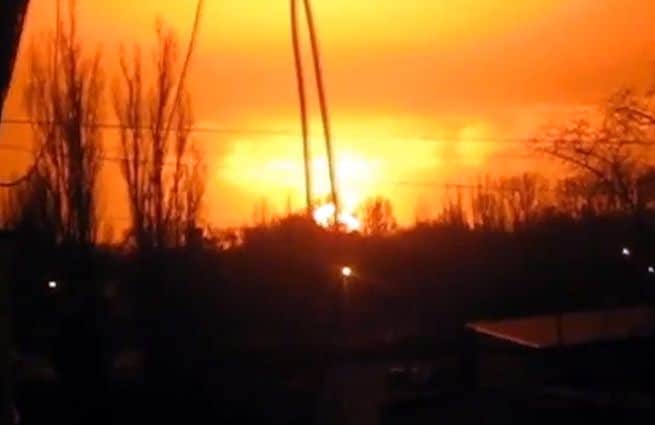 At about 9:15 p.m., Feb. 2, a massive explosion took place in Russian-controlled Donetsk. Video from security camera: Journalist Denys Kazanskyi wrote on Facebook: "Information is circulating online about a strong explosion near Motel [a hotel in Donetsk] not far from my house, where I lived before the war. "Militants initially...
Russian forces continue to shell Avdiivka in Donbas from Grad missile launchers, tanks and 152 mm artillery. Russian troops shelling Avdiivka civilian objects from Donetsk residental area: In the Donetsk sector, the Russian troops launched about 100 shells from Grad missile launchers, tanks and 152 mm artillery were used during today's attacks to...
Russian forces continue their attacks in the area of Avdiivka in Donbas, with the use of heavy artillery and mortars, according to the Anti-Terrorist Operation Headquarters. Russian troops shelling Ukrainian position from Donetsk in January 30: "The invaders are not even stopped with the fact of losses they have sustained as a result of the...
The video draws parallels between the social life in Germany of 1930's and Russia in 2010's and shows the striking similarity between the Hitler's Nazi Germany right before the Second World War and the present-day Putin's Russia. See also: Hitler and Putin. The Rise of Evil. Infographic It compares the social life in Germany of 1930's and Russia...
Unmanned tactical multipurpose unmanned ground vehicle (UGV) Phantom made by the State Foreign Trade Enterprise SpetsTechnoExport, which is part of Ukraine`s state-owned defense giant Ukroboronprom, showed its combat capabilities, according to the press service of Ukroboronprom. It is noted that the demonstration took place in critical severe...
The leader of Russian rebels in Donbas wants to invade Europe, including Britain, and regain territories which Russia has lost after Russian Empire collapse. Olexander Zakharchenko said that Russia and its proxies must invade not only Kyiv and Berlin, but also Great Britain. "I'm not talking of Kyiv. Actually, even Berlin is not...
Today, December 6, the country is celebrating the Day of the Armed Forces of Ukraine. On this day, back in 1991, the Law of Ukraine was adopted On the Armed Forces of Ukraine. See also: The Day of the Armed Forces of Ukraine was established with a resolution of the Verkhovna Rada of Ukraine in...