Section: Analysis & Opinion
 Speech by Ukrainian political analyst Yuri Romanenko to foreign diplomats and experts in the Lithuanian Embassy in Kyiv on February 8, 2016. Originally published on Хвиля. "Dear ladies and gentlemen, our forum is taking place against the backdrop of a corruption scandal connected with Igor Kononenko, and it perfectly illustrates my...
January 29, 2016  Ukraine Crisis Media Center Kyiv, Ukraine Speech of US Geoffrey R. Pyatt at the "Countering Information War in Ukraine" Conference Let me first of all congratulate UCMC and the NATO folks for putting this event together.  It's extremely timely.   The best evidence of that was the press conference yesterday given by the NATO...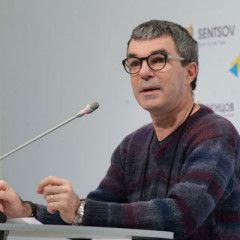 The fact that Russian influence and Russian propaganda are strong there is explained by a number of historic and political factors, says Italian journalist Mauro Voerzio at a press briefing at Ukraine Crisis Media Center. One of the factors that is to the benefit of the Russian propaganda is that biggest Italian TV channels and printed media as a...
Halya Coynash (member of the Kharkiv Human Rights Protection Group) for Atlantic Council Viktor Shokin, Ukraine's prosecutor general, was upbeat in his New Year's message to colleagues. While "2015 was a difficult and responsible year for us all," he wrote, we "carried out unprecedented reform and overhaul of...
Anne Elizabeth Applebaum is an American and Polish journalist and Pulitzer Prize-winning author who has written extensively about communism and the development of civil society in Central and Eastern Europe. The discussion took place October 27, 2015 at the America House in Kyiv. Event was moderated by Professor of Political Science University of...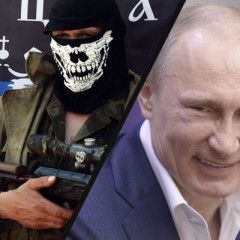 Polish parliamentarian Małgorzata Gosiewska of Poland's Law and Justice Party published a report titled "Russian War Crimes in Eastern Ukraine in 2014." This report describes war crimes in the meaning of international law committed in eastern and southern Ukraine by soldiers and officials of the Russian Federation and by the pro-Russian...
A year ago Congressman Dan Mike has made a sensational statement: "Putin has spent more than 9 billion USD on propaganda to discredit Ukraine" According to Congressman Mike, the Russian president uses propaganda both in Ukraine and in its fight against the Western world. The war unleashed by Russia on Ukraine has been waged only partly by...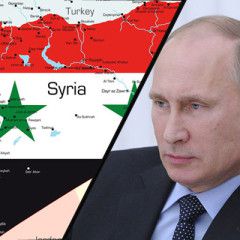 The hopeless situation using the war against Ukraine in order to get Russia to the big stage of geopolitics made Kremlin start another "winning'' campaign in order to free the next "brotherly'' nation, this time – Syrians. However, the Middle East has never been a convenient place to resolve a geopolitical deadlock. On the contrary, the...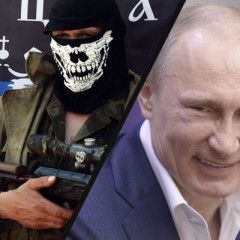 Rory Finnin, University of Cambridge and Thomas D. Grant, University of Cambridge As Ukraine marks 24 years since its independence from the Soviet Union, it is embroiled in the most dangerous armed conflict in Europe – against the Russian Federation. The stakes are incredibly high, and yet the war is still being discussed in euphemisms. The war...
Russia can be quite generous when it comes to her collection of statelets. In the early 1990s, when a broken Russia had no choice but to suck in her borders, a severely distracted Kremlin still found the time and money to promote and sponsor the fledgling breakaway territories of South Ossetia and Abkhazia in Georgia and Transdniestria in...