Section: Analysis & Opinion
Words can hurt, kill or cure. In the war that is going on now in Ukraine information battles take the leading place. Shots and explosions, reports and comments have become an instruments of hybrid war in the Donbas. The reporter at war – is the fighter too, word is his main weapon. I must say, that not only Ukrainian army, but also...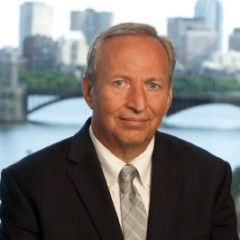 Lawrence H. Summers, one of America's leading economists, university professor at Harvard and a former US Treasury secretary, states in his interview to the Financial Times that reform-minded Ukraine merits debt reduction Video: Reform-minded Ukraine merits debt reduction http://t.co/NVW0Af4RYU — FT Video (@ftvideo) 18 Травень 2015 ...
Russian television today has almost monopolized the influence on formation of the social and political agenda in the Russian Federation, – such conclusion was made ​​by the Levada Center – respected organization conducting regular sociological research in Russia. It is noteworthy that this opinion was stated not by Western sources not...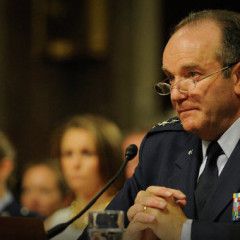 NATO's Supreme Allied Commander, and commander of U.S. European Command, Gen. Philip Breedlove talked to the Senate Armed Services Committee and briefed the press in the Pentagon Briefing Room on Thursday, April 30, 2015 Gen @PMBreedlove's #SASC testimony is over. Read his complete #EUCOM2015 posture statement at http://t.co/oSsdj41TVZ....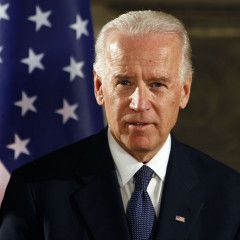 The US Vice President Joe Biden has made a video message to President Poroshenko, Prime Minister Yatsenyuk, Rada Chairman Groysman, to the participants of the International Support Ukraine Conference, held in Kyiv 28 April, 2015, and to the people of Ukraine: "You know, it's hard to fathom how much has happened these past fifteen months—how...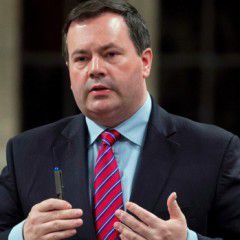 Defence Minister of Canada Jason Kenney in his interview to CTV News said that "Canada is committed to fighting a "new Russian aggression" seen around the world": .@jkenney says it's "no secret" that Canada has poor relations with Russia right now b/c of Putin's aggression. #cdnpoli — CTV'S QUESTIONPERIOD (@ctvqp) 19 Квітень...
The commander of the US army in Europe, Lt-Gen Frederick "Ben" Hodges, says in his interview to The Telegraph that NATO must remain united "as insurance" against Russia Lt-Gen Frederick "Ben" Hodges stated that Russian Federation uses hybrid warfare and "is going unchallenged in the information...
Gen. Petr Pavel, the head of NATO's Military Committee, the chief of the Czech General Staff, said in his interview to the Associated Press that the western military alliance was wrong-footed by Moscow's moves in Ukraine and now has to "reassure the public it has the means and will to confront Russia": "The Russians...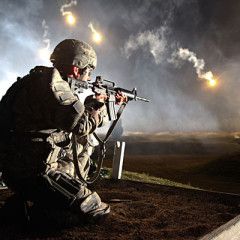 The Chicago Council on Global Affairs and Stratfor founder and CEO George Friedman present a discussion on the emerging crisis in Europe. George Friedman sharply and openly talked about contemporary geopolitics and the role of USA in the world Text version of some moments Friedman speech: Nick Brand: My name is Nick Brand and I am the director of...
"It seems that the resumption of a wider conflict is inevitable, but I hope that the United States will take all necessary measures to prevent this," Clark said in his speech on Monday. When he visited Ukraine, Clark said, "Minsk II was roughly in place. Some artillery had been pulled back by the separatists, but some,...