Section: International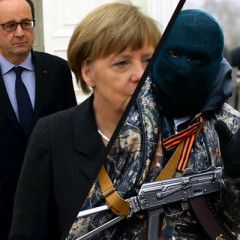 A European Union spokesperson for foreign affairs has declined to comment on an idea of sending a UN peacekeeping mission to Donbas, according to the Ukrainian news portal Yevropeiska Pravda. Asked by a German journalist at a daily briefing in Brussels on Friday whether UN peacekeepers could be sent to the east of Ukraine, she said: "I would...
The State Emergency Service of Ukraine and Belarus` Emergencies Ministry signed a package of documents on cooperation, BelTA has learned. The documents were signed by the heads of the emergencies agencies of the two countries Mykola Chechetkin and Vladimir Vashchenko, according to BelTa. In particular, the Cabinet of Ministers of Ukraine and the...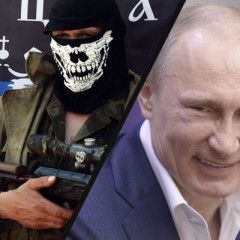 The Kremlin says the President of the Russian Federation is the only person who determines foreign policy, Russian presidential press secretary Dmitry Peskov said in response to a request of an UNIAN correspondent to comment on the statements by Chairman of the Duma Committee on CIS Affairs on possible Russia`s recognition of occupied Donbas...
Russia has indicated it is ready to open the so-called `Normandy` negotiation format over the crisis in eastern Ukraine to the United States, which appears to be a major shift in relations between Moscow and Washington after the election of Donald Trump, according to EurActiv. The so-called `Normandy format` was set up after French President...
The Swedish government has decided to re-activate compulsory military draft, according to Marinette Radebo, Press Secretary of the Swedish Defense Ministry. Marinette Radebo has named Russian military activity as one of the reasons for the move, BBC Russian Service reports. About 4,000 young men and women, selected among 13,000 people born in...
The international team of investigative journalism, Bellingcat, in its latest update of its large-scale report on the circumstances of the shooting down of a Malaysian Airlines Boeing flight MH17 over Donbas focuses on a role in the incident of a retired Russian Major General Sergey Dubinsky aka "Khmuryi." Bellingcat experts have analyzed...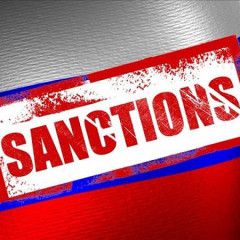 On March 2, 2017, U.S. Senator Bob Menendez introduced a resolution marking three years since Russian government authorized military forces to illegally annex the Ukrainian Crimea. Sponsored by Senator Lindsey Graham, the Resolution (S.Res.78) expresses concern over Russia`s continuing aggression and Vladimir Putin`s continued illegal support to...
The Russian Federation`s ongoing aggression in Ukraine continues killing Ukrainian citizens, speaker of the Ukrainian Foreign Ministry Mariana Betsa wrote on Twitter. "Ru continues to destabilize Ukraine killing our people. 116 attacks on UA positions yesterday, 1 soldier KIA, 15 WIA," she tweeted. Earlier, Russia`s hybrid military forces...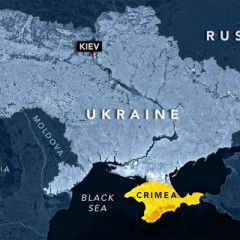 Over the past three days, Russian air forces boosted their activity over the occupied Crimean peninsula near the administrative border with mainland Ukraine, speaker of the State Border Guard Service of Ukraine Oleh Slobodyan told 112 Ukraine TV channel. "It is not only the air force, but also Navy helicopters constantly patrolling the Black Sea....
Amid continuing violence in eastern Ukraine, there have been calls in Russia to boycott Kyiv`s Eurovision extravaganza in May. This week Russian MP Vitaly Milonov urged the head of Russia`s Channel One TV to pull out of the competition, BBC News reported. "The reality is that we will be unwelcome guests in a country seized by fanatics, who dream...