Section: International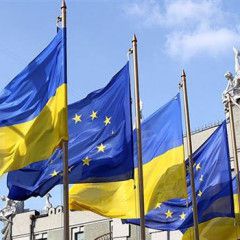 The EU has supported a principled approach of the Ukrainian side concerning the acceleration of the ratification of the Association Agreement, Deputy head of the Ukrainian president`s administration Kostiantyn Yeliseyev said at a briefing in Kyiv, 5.ua reports. "We have agreed that the EU will continue to support and provide solidarity to Ukraine...
Ukraine and the European Bank for Reconstruction and Development (EBRD) have agreed on measures to support and reform PJSC State Savings Bank of Ukraine Oschadbank and signed a memorandum of understanding. The memorandum was signed off by Ukrainian Finance Minister Oleksandr Danyliuk, Managing Director for Eastern Europe and the Caucasus for the...
Japanese Prime Minister Shinzo Abe said on Friday Russia`s deployment of missile systems on islands in the western Pacific isles that are also claimed by Tokyo was "regrettable", according to Reuters. His comments came less than a month before Russian President Vladimir Putin is to visit Japan for talks aimed at progress on the decades-old...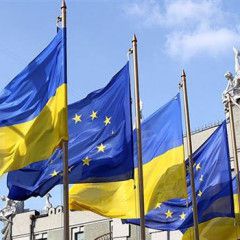 EU Commissioner for European Neighbourhood Policy and Enlargement Negotiations Johannes Hahn has said that the European Union will experience serious problems due to the loss of confidence if Ukraine does not get its visa-free regime with the bloc, according to Europeiska Pravda. At a technical and political level, the EU acknowledged that...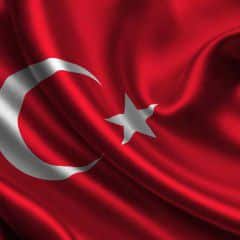 Turkish Foreign Minister Mevlut Cavusoglu harshly criticized the European Parliament`s resolution calling for the suspension of negotiations on Turkey`s accession to the European Union, according to Anadolu. "Turkey has always stated that it is ready to accept any constructive decision of the EU institutions, including objective criticism....
German Foreign Minister Frank-Walter Steinmeier sees Europe`s security at risk – especially with regard to Russian aggression. Together with other OSCE foreign ministers, he is pressing for more arms control, Radio 24 reported with reference to Die Welt. "Europe`s security is in danger," Steinmeier said. With the internationally...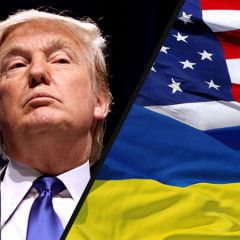 U.S. president-elect Donald Trump asked Ukrainian President Petro Poroshenko about the developments in Donbas and Crimea, the president told a press conference in Brussels Thursday, Ukraine Today reported citing Espreso.TV. "I can assure you that the issues of Russian aggression, illegal annexation of Crimea were risen by U.S. President- elect...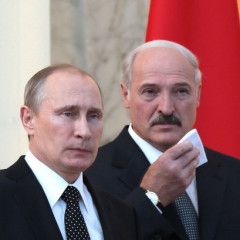 A tender announced by the Russian Defense Ministry for military transportation in international rail traffic sees a boost in volumes of such transportation for 2017, which can be an evidence of certain military accords reached between Alexander Lukashenko and Vladimir Putin, according to the press service of the opposition`s Belarusian Christian...
Hungarian Prime Minister Viktor Orban says that his country wants to see Ukraine among European Union member states and insists on the cancellation of EU visas for Ukrainians, according to the information and media relations office of the Ukrainian Cabinet`s Secretariat. "I would like to clearly state that Hungary supports Ukraine`s membership in...
If the information about the details of the attempted coup in Montenegro is true, this situation can seriously lead to another world war, Russian military reporter, writer and a veteran of two Chechen military campaigns Arkady Babchenko told Novoye Vremya magazine. "Everyone thought that the next [after Ukraine] will be Kazakhstan, Moldova or the...