Section: Analysis & Opinion
Putin uses sport for propaganda of the idea of greatness of the Russian Empire as Hitler did for the Third Reich propaganda in 1936 when he covered the Olympic complex in Berlin with Nazi banners, and promoted Aryan athleticism. See also: Hitler and Putin. The Rise of Evil. Infographic Putin as his idol Joseph Stalin also considers the TV and...
On Friday, October 10 Russia spent 1,5 billion USD foreign exchange reserves – it means 1 million reserves per minute. All sectors of Russian economy are falling down… why? The main difference of the Russian economy falling was that it happened without any political news on the contrary to March 3, 2014 when there was "The Black...
Pro-Russian terrorists in Donbas are planning to "turn off" at least one gas pipeline "Soyuz" from the Ukrainian gas transportation system, which provides a quarter of Russian gas transit to Europe. It is reported by ZN.ua with reference to article "Donbas. Chronicles of energy stalker" in the 36th issue of "Zerkalo...
1. The fact that the ceasefire satisfies no one is obvious. Still, the intensity of fighting, with the exception of several areas and districts, has decreased. This situation cannot help but evoke concern, especially in light of the fact that neither side has achieved its goals. And, if the command of the Ukrainian troops prefers not to stand out...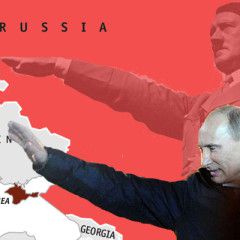 War, not the expected peace arrived at the doorstep of Great Britain and France when they gave up Czechoslovakia to Hitler in 1938. War is happening right here at home and not in faraway Europe – the United States were harshly reminded about this at Pearl Harbor in 1942. War descended on Ukraine and thus is now much closer to Paris and Berlin,...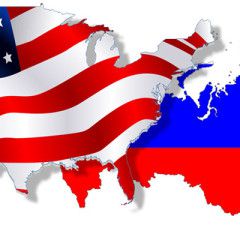 Office of Foreign Assets Control has implemented the new sanctions against Russia Federation. The following entities have been added to OFAC's Sectoral Sanctions Identifications List pursuant to the directives that can be found here. ​AK TRANSNEFT OAO (a.k.a. AKTSIONERNAYA KOMPANIYA PO TRANSPORTUNEFTI TRANSNEFT OAO; a.k.a. OAO AK TRANSNEFT;...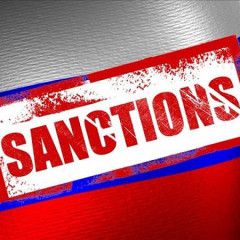 Today, on September 12 European Union announced new sanctions against Russia Federation (previous were announced on July 29). Companies. – to provide technical assistance, brokering services or other services related to goods and technology set out in paragraph 1 and to the provision, manufacture, maintenance and use of these goods and...
Safety Board of the Netherlands (also known as DSB, Dutch Safety Board) published a preliminary report of the causes of the MH17 flight crash in Eastern Ukraine Document contain the factual information obtained from different sources including data of onboard flight records and radar stations, as well as satellite imaging and other visual...
Sanctions imposed on 32 companies/organizations and 113 persons Companies and organizations Item Description 1 Name of Entity: Bank Rossiya Address: 2 Liter A Pl. Tastrelli, St Petersburg 191124, Russia Additional Information: Personal bank for senior officials of the Russian Federation 2 Name of Entity: Invest Capital Bank Address 100/1,...
Kyiv, September 4th, 2014 – Ukrainians are defending their country themselves, but they want and must have greater support, because what is happening in Ukraine is about far more than Ukraine, it is about the principles of international order which has brought peace to the world since 1945. This was declared by John McCain, the U.S. Senator...