Section: Summaries
Read more in Press about Ukraine in Europe: Deutsche Welle (Germany) : Dutch PM pushes for UN tribunal over Ukraine MH17 crash European Voice (EU) : Tusk: "Nobody here is an angel" RTÉ News (Ireland) : Dutch seek UN tribunal over downing of MH17 NL Times (The Netherlands) : PM Rutte: Netherlands to ask UN for MH17 tribunal Reuters...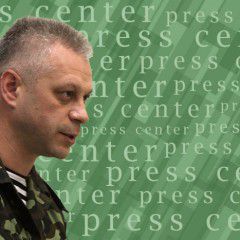 Kyiv, July 2, 2015. In Donetsk sector, Russia-backed militant provocations and heavy weapons use decreased. The fiercest fighting took place in Mayorsk, on the northern outskirts of Horlivka and western edges of Donetsk. Other hotspots included Pisky and Maryinka. Ukrainian Armed Forces incurred no lethal casualties during the last day. View map...
Ukrainian APC "Cougar" managed to withstand this many precise shots to its bulletproof windshield during a separatist ambush. Source Operational data from Information Resistance: Russian-terrorist troops in Donbas continue to carry out active attacks on the positions of Ukrainian troops and civilian objects, including with heavy weapons. In the...
Read more in Press about Ukraine in US & Canada: The Epoch Times (USA) : Russia Halts Gas Supply to Ukraine Amid Pricing Dispute International Business Times (USA) : Russian Gas Deal Failure Leaves Ukraine Facing Huge Shortfall Going Into Winter Months CNS News (USA) : Dutch Safety Board has draft report into MH17 crash The Huffington...
Read more in Press about Ukraine in Europe: The Irish Times (Ireland) : Russia cuts off gas supplies to Ukraine as talks collapse Novinite (Bulgaria) : Gazprom Confirms Halting Gas Deliveries to Ukraine Dalje.com (Croatia) : Russia stops gas supplies to Ukraine as Kiev turns to EU neighbours EUobserver (EU) : EU 'frustrated' as...
Read more in Press about Ukraine in Asia & Australia: Stuff.co.nz (New Zealand) : MH17: Secret draft of crash report released to some The West Australian (Australia) : Russia blasts Finland for barring parliament speaker (AFP) The Star (Malaysia) : Ukraine, creditors say aim to reach deal 'as soon as possible' – statement...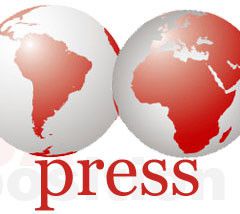 Iran Daily (Iran) : Russia halts gas supply to Ukraine World Bulletin (Turkey) : Ukraine, NATO conflict leads to Bulgarian jet revamp Egypt Independent (Egypt) : Russia angers Baltic states with review of independence PressTV (Iran) : Russia halts gas supplies to Ukraine after pricing talks fail Al-Manar TV (Lebanon) : Moscow Halts Gas Supplies...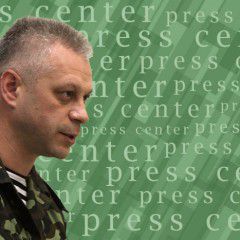 Kyiv, July 1, 2015. Ukrainian troops came under fire from Grad multiple rocket launchers in the area of Zolote and Vrubivka, Luhansk region. The village of Vrubivka is located further back – the distance to the frontline is over 15 kilometers. Militants shelled Ukrainian positions in the vicinity of Novotoshkivske and Stanytsia, Luhansk region,...
The IR group states that the withdrawal of heavy combat equipment (first of all, tanks) from the contact line in Donbas "by June 26," as "advertised" by the MoD heads of the "Normandy Four," has unequivocally failed. Russian-terrorist troops actively employ heavy armaments banned under the Minsk Agreements (including combat equipment), and...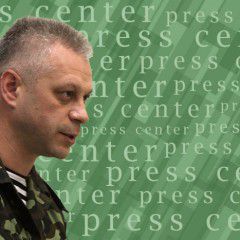 Kyiv, June 30, 2015. Russia-backed militants have conducted a series of artillery and mortar attacks at the Ukrainian military positions, stretching from Novotroyitske to Shyrokyne, in the Mariupol sector. Militants changed tactics and started to use heavy weapons even in the daytime. According to the OSCE, civilians have left Shyrokyne. View map...