Section: Summaries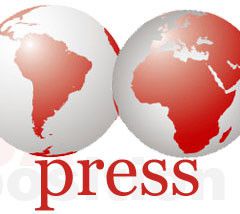 Prensa Latina (Cuba) : Ukraine Forces to Refute Misinformation to OSCE on Russia World Bulletin (Turkey) : Poroshenko calls in generals after failed peace talks The Daily Star (Lebanon) : Ukraine leader calls in generals after failed peace talks World Bulletin (Turkey) : Ukraine to establish Crimean Tatar military unit World Bulletin (Turkey) :...
Hardly anyone now doubts the fact that the militants of terrorist groups operating today in the East of our country, are armed with heavy weaponry.  The method of delivering army combat equipment directly into the hands of militants is also well-known: so-called Putin "Voentorg" is running at full capacity. Tanks, armored vehicles,...
Business Insider (USA) : A Navy SEAL-turned-CEO explains why companies are outsourcing in droves Voice of America (USA) : Crimean Tatars Urge 'Immediate' End to Russian Annexation Voice of America (USA) : Russia Creates Aerospace Forces by Merging Military Branches The Huffington Post (USA) : Ukraine's Ministry of Truth — A Flop of Epic...
Deutsche Welle (Germany) : Casualties in Ukraine ahead of renewed peace talks BBC (The United Kingdom) : Ukraine rebels kill four troops Prospect (The United Kingdom) : Closing the London laundromat could be Cameron's greatest legacy European Voice (EU) : Athletics boss laughs off doping charges Inter Press Service (Italy) : Opinion: Security...
The West Australian (Australia) : Four killed ahead of new Ukraine peace talks (AFP) The West Australian (Australia) : From Moscow, exiled ex-PM launches committee to 'save' Ukraine (AFP) The New Zealand Herald (New Zealand) : Ukraine's ex-PM sets up 'Ukraine salvation committee' The Business Times (Singapore) : IMF says Western sanctions could...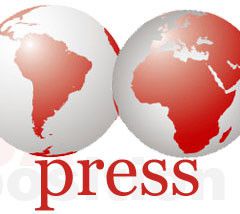 PressTV (Iran) : East Ukraine clashes leave 4 Kiev soldiers dead Al-Manar TV (Lebanon) : Four Killed Ahead of New Ukraine Peace Talks Prensa Latina (Cuba) : Former Ukrainian Prime Minister Speaks on Government Targets in Exile MarocPress (Morocco) : Runners' blood doping results send athletic world into chaos News24 (South Africa) : News24.com |...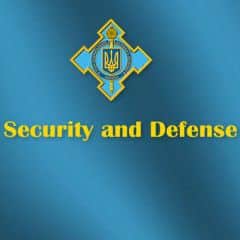 Kyiv, August 3, 2015. A large number of incidents were registered in the ATO zone, including militant attacks on the positions of Ukrainian troops with the use of heavy weapons. Seven incidents were registered in the Donetsk and Mariupol sectors when militants shelled residential blocks of Ukrainian towns and villages with artillery and mortars....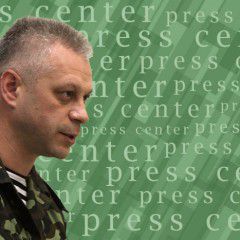 Kyiv, July 31, 2015. A record number of attacks by militants has been reached over the last 24 hours. Yesterday, an unprecedented number of ceasefire violations by militants were recorded, exceeding 100 attacks. Such number of armed provocations by the enemy has not been recorded for more than a month. View map in full size In the Luhansk sector,...
Ukrainian soldier and sniper keeps watch through his scope at a checkpoint as full moon rises. Photo: Mykola Voronin Operational data from Information Resistance: Russian-terrorist troops in Donbas once again carry out the majority of shelling on ATO positions and civilian objects during the evening and nighttime (including with 120 mm mortars,...
Radio Free Europe/Radio Liberty (USA) : Russian Veto Of MH17 Tribunal Would Leave Few Good Alternatives National Post (Canada) : Unruly irregulars battling Ukraine's pro-Russian rebels answer to no one but God … and that's a problem The American Interest (USA) : Obama to Versailles Mashable (USA) : Russia expected to veto UN call for criminal...