Section: Summaries
Free Malaysia Today (Malaysia) : MH17 families plan Dutch memorial for victims Aravot (Armenia) : NATO's role and importance for the South Caucasus region The West Australian (Australia) : Kiev completes light arms pullout from eastern front: army (AFP) The Bangladesh Today (Bangladesh) : Williams crushes Vinci to reach Elite Trophy final...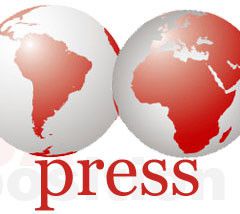 The Daily Star (Lebanon) : Kiev completes arms pullout from eastern front: army Mehr News Agency (Iran) : Russia, Ukraine ministers discuss peace in Ukraine Iran English Radio (Iran) : Minsk agreements implementation in Ukraine delayed till 2016: Lavrov Iran Daily (Iran) : Kiev, pro-Russia forces in Ukraine agree on heavy arms pullback PressTV...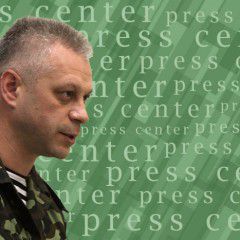 Kyiv, November 6, 2015. Yesterday in the morning for the first time in several months the occupants opened fire upon residential blocks. Two mines were fired from a 82-mm mortar upon Krasnohorivka. It was turbulent on the western outskirts of Donetsk yesterday. Militants are systematically trying to provoke Ukrainian servicemen to open fire....
Radio Free Europe/Radio Liberty (USA) : Ukraine's Ex-Justice Minister Lukash Arrested On Corruption Charges ABC News (USA) : Separatists Accuse Ukrainian Govt of Using Heavy Weapons Radio Free Europe/Radio Liberty (USA) : Ukrainian Parliamentarian Accused Of Striking Female Lawmaker With Bottle Time (USA) : U.S. and Russia Sending Weapons to...
Polskie Radio dla Zagranicy (Poland) : Polish FM Schetyna in Lviv EUobserver (EU) : EU diplomats launch Russia 'myth-busting' weekly Deutsche Welle (Germany) : Poroshenko: Fully cooperating on Minsk Radio France internationale (France) : REPORT: UKRAINE: Slideshow: Life in Kramatorsk after ceasefire Baltic Review (Lithuania) : Starting in January...
Azerbaijan State News Agency (Azerbaijan) : Azerbaijan to face Poland and Russia in European Nations Wrestling Cup The Himalayan Times (Nepal) : Diego Costa recalled for Spain's national team Bangkok Post (Thailand) : 'Crazy' win puts Svitolina into WTA Elite Trophy semis in China The New Zealand Herald (New Zealand) : Rebels accuse Ukrainian...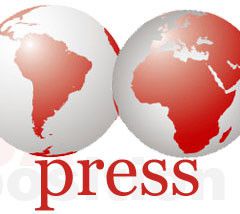 The Daily Star (Lebanon) : Separatists accuse Ukrainian govt of using heavy weapons Prensa Latina (Cuba) : Russia Criticizes Lack of dialogue of Ukraine with Rebels The Daily Star (Lebanon) : Rebels accuse Ukrainian government of using heavy weaponry Middle East Monitor (Kuwait) : Putin's aspirations lead Russia towards disaster Cyprus Mail...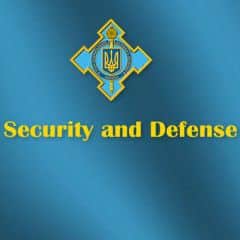 Kyiv, November 5, 2015. Today, the Ukrainian side began withdrawing mortars in Donetsk region. By the end of the week, it is planned to withdraw all mortars located on the boundary line. And on November 10 OSCE staff will begin verification. View map in full size Yesterday militants opened fire towards Ukrainian positions at Novhorodske, near...
Time (USA) : How Airlines Determine Which Conflict Zones Are Safe to Fly Over The Huffington Post (USA) : Excellent Documentary Portrays Ukraine's Revolution of Dignity Business Insider (USA) : Here are the most dramatic photos from NATO's mega-exercise in Europe The Daily Signal (USA) : What I Learned From Tibetan and Ukrainian Freedom Fighters...
The Times (The United Kingdom) : Putin accused of rebuilding Soviet empire The Guardian (The United Kingdom) : Ukraine eschews visa-free EU travel by refusing to protect gay people in workplace LSM.LV (Latvia) : Baltics back Ukraine and blast Nord Stream 2 project European Voice (EU) : Putin's aviation nightmare Deutsche Welle (Germany) : Eastern...