Section: NSDC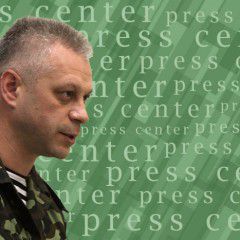 In Luhansk sector between 1 and 2 a.m. militants made another attempt to pass through the Ukrainian defense line in Stanychno- Luhansk district. Their sabotage and reconnaissance group crossed the Siversky Donets near Syze and entered into battle with the Ukrainian military. After a half-hour firefight insurgents retreated. One Ukrainian soldier...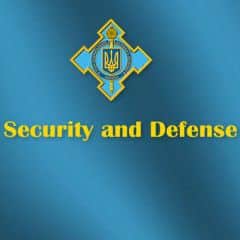 Kyiv, September 6, 2015. Total ceasefire still holds in the Luhansk and Mariupol sectors. Militants' armed provocations were observed only in the Donetsk sector, mostly using light arms and grenade launchers. Ceasefire was violated three times near Zaitseve north of Horlivka. View map in full size Militants instigated several brief armed...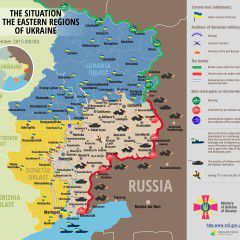 5/09/2015 the enemy for several times opened fire at the positions of the ATO forces from the territory of the destroyed Donetsk airport and the village of Spartak. At the front lines of defense in Krasnohorivka, a skirmish between militants and the Ukrainian military occurred. The most strained situation was near Maryinka, where the enemy...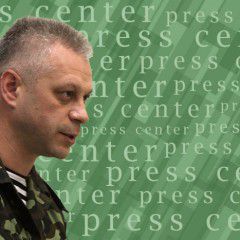 Kyiv, August 31, 2015. The ceasefire in the East of Ukraine held yesterday. It was the first time in many days that no shelling was recorded in numerous hotspots – in Stanytsia Luhanska, Schastya, Zolote, Popasna, Maryinka and the entirety of Mariupol sector. It is the second day in a row that the enemy has not deployed heavy weapons, mortars and...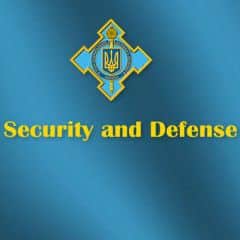 Kyiv, August 29, 2014. OSCE Special Monitoring Mission in Ukraine (SMM) confirms that Russia-backed militants bring their military equipment and weapons closer to Mariupol. The mission's drone observed five tanks near Bezimenne village (30 km east of Mariupol), two tanks in the area of Michurine (57 km north-east of Mariupol) and five more by...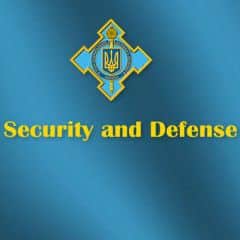 Kyiv, August 27, 2015. The situation in the Mariupol sector escalated yesterday as Russia-backed militants fired upon Ukrainian positions on the first and second defense lines near Starohnativka 12 times between 4 p.m. and 11 p.m. yesterday. Apart from mortars and grenade launchers, our troops near Bohdanivka were attacked by multiple rocket...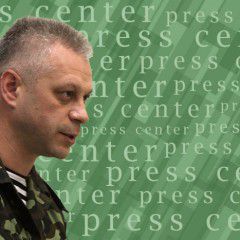 Kyiv, August 23, 2015. Ukraine's Security Service (SBU) eliminated a self-proclaimed "DPR" spy network in Luhansk region. SBU officers detained the organizer who was trying to recruit law enforcement officers and military men. The pro-Russian agent was personally sending informants to Russia for interviews with Russian intelligence. The detained...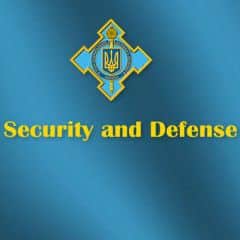 Kyiv, August 22, 2015. Russia-backed militants used mostly heavy artillery to attack Ukrainian positions, as the strongholds near Bohdanivka, Prokhorivka, Starohnativka, Lebedynske and Vynohradne to the east of Mariupol were attacked. Residential areas of Prokhorivka came under fire from howitzers as well. View map in full size Militants also...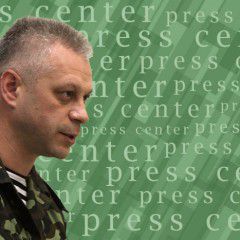 Kyiv, August 19, 2015. Russia-backed militants launched artillery attacks at residential areas of Maryinka. The shelling took place at around 1 a.m. A five-month-old girl got abdominal injury as a result of the attack. Ukrainian troops stationed nearby evacuated the infant to Dnipropetrovsk for a surgery. There is no immediate danger to her life....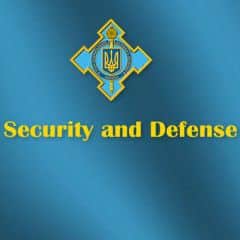 Kyiv, August 18, 2015. Yesterday Ukrainian troops observed relative de-escalation of the military actions in the areas around Horlivka. For the first time in the last three days the number of militant attacks was lower than a hundred. Not a single incident of militant fire at residential areas was registered. View map in full size In the Luhansk...