Section: NSDC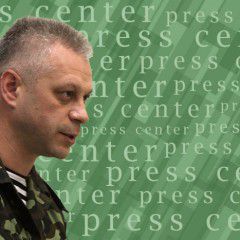 Kyiv, November 6, 2015. Yesterday in the morning for the first time in several months the occupants opened fire upon residential blocks. Two mines were fired from a 82-mm mortar upon Krasnohorivka. It was turbulent on the western outskirts of Donetsk yesterday. Militants are systematically trying to provoke Ukrainian servicemen to open fire....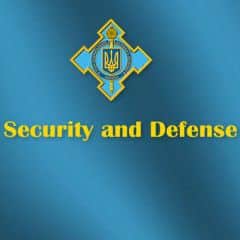 Kyiv, November 5, 2015. Today, the Ukrainian side began withdrawing mortars in Donetsk region. By the end of the week, it is planned to withdraw all mortars located on the boundary line. And on November 10 OSCE staff will begin verification. View map in full size Yesterday militants opened fire towards Ukrainian positions at Novhorodske, near...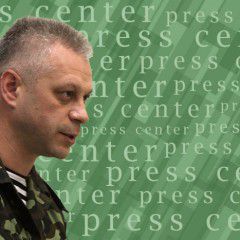 Kyiv, November 4, 2015. Militants intensified attacks on the contact line in the ATO zone yesterday. The enemy was firing for 20 minutes from small arms in the area of Luhansk heat power plant station located in Shchastia. Militants fired from a grenade launcher near Tryokhizbenka. In both cases fire was conducted from the opposite side of the...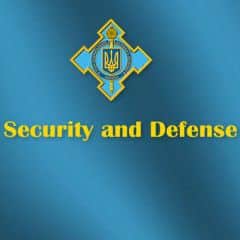 Kyiv, November 1, 2015. Emergency situation officers continue working in Svatovo after a fire at ammunition storage facility. 100% water supply and 90% gas supply has been restored in Svatovo residential quarters. Three mobile kitchen trailers and three tents started functioning in the town. Moreover, 620 people received help in the warming...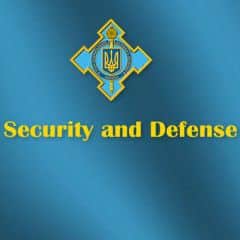 Kyiv, October 29, 2015. Militants violated armistice yesterday only in the area between Avdiivka and Spartak near Putylivska mine. Militants were shooting from grenade launchers for approximately thirty minutes. It resulted in injury of three Ukrainian servicemen. View map in full size One Ukrainian serviceman died yesterday in the ATO zone...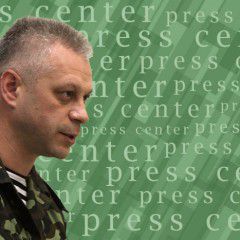 Kyiv, October 24, 2015. Ukrainian troops finished the first stage of withdrawing military equipment and weaponry, including tanks, in the Donetsk sector. Two militant provocations were recorded in Shyrokyne yesterday, when militants fired randomly at ATO troops' positions using light arms and grenade launchers. He elaborated that in general the...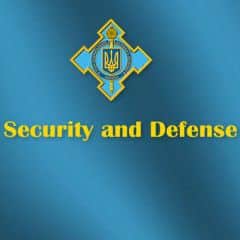 Kyiv, October 22, 2015. Ukrainian counter-intelligence staff discovered a cache with over 20 kg of TNT with electric detonators in the woods near Zaitseve yesterday. Militant subversives planned to use explosives to conduct a terrorist act. Ukrainian law enforcement officers discovered and neutralized a cache with ammunition in the woods near...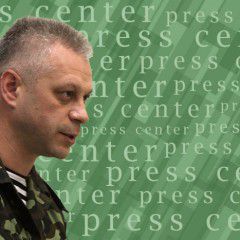 Kyiv, October 21, 2015. Ukraine started withdrawing tanks in the Donetsk sector near Artemivsk (Bakhmut). Artillery systems and mortars are planned to be withdrawn in the nearest time. The OSCE mission is monitoring the process. The OSCE Special Monitoring Mission keeps registering violations of weaponry withdrawal on the part of militants. The...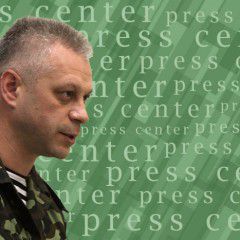 Kyiv, October 19, 2015. Weapons withdrawal from the frontline is in progress. OSCE observers have verified weaponry withdrawn thus far. The first stage of withdrawal in Luhansk sector will be finished following publication of the mission's official report. Militants' withdrawal of heavy armament will start on October 20. No militant provocations...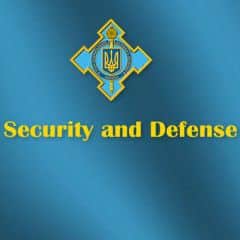 Kyiv, October 18, 2015. Two brief armed provocations instigated by militants were observed at the frontline yesterday. One of them was observed near Pisky in the Donetsk sector and another one on the west outskirts of Shyrokyne in the Mariupol sector. Small arms were used in both cases. Ukrainian Armed Forces incurred no casualties over the past...