Section: NSDC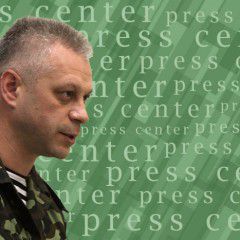 Kyiv, February 22, 2015. Ukrainian authorities have managed to free 139 Ukrainian servicemen, who have been taken hostage by the pro-Russian militants in exchange for 59 insurgents on February 21. One more Ukrainian serviceman will be released from captivity within the next few days. View map in full size The intensity of military action in the...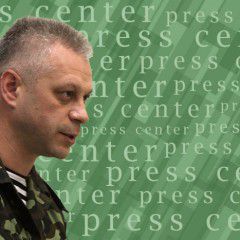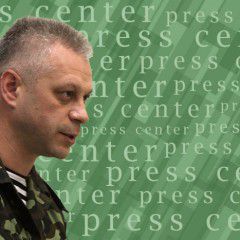 Kyiv, February 19, 2015. At least 2,475 Ukrainian servicemen and over 200 units of equipment have been withdrawn from the area of Debaltseve. Servicemen of the 128th brigade, units of the 30th brigade, 25th battalion and the 40th battalion, as well as the special forces, the National Guard of Ukraine and policemen took part in the organized...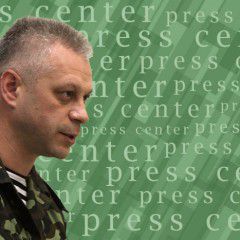 Kyiv, February 18, 2015. Ukrainian Armed Forces are conducting planned organized withdrawal of its regiments from Debaltseve. 80% of Ukrainian troops have been withdrawn from the sector. Two more military convoys are expected to retreat in the nearest time. View map in full size Russian-backed militants shelled and tried to assault Ukrainian...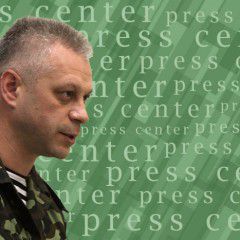 Kyiv, February 17, 2015. The situation around Debaltseve is extremely tense and changes nearly every hour. Pro-Russian militants do not comply with the ceasefire regime, firing at the city and its outskirts, conduct subversive-terrorist acts, and storm positions of the Ukrainian Armed Forces, attempting to take the Debaltseve at any cost....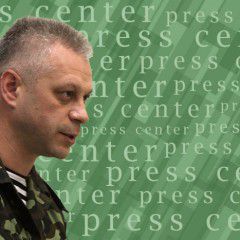 Kyiv, February, 16 2015. Fighting near Debaltseve direction continues in spite of the ceasefire achieved in Minsk. Pro-Russian militants fired at our positions 88 times in this sector over the last day. The enemy uses Grad multiple rocket launchers, tanks, artillery and mortars against Ukrainian forces. Militants denied access to Debaltseve for...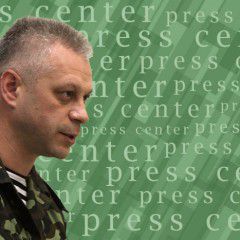 Kyiv, February 15, 2015. The situation in Donetsk and Lugansk regions remains extremely difficult. The combat activity of the illegal armed groups went down starting midnight February 15, 2015, when the truce stipulated by the agreements achieved in Minsk was announced and went into force. The enemy forces focused its attacks on the area near the...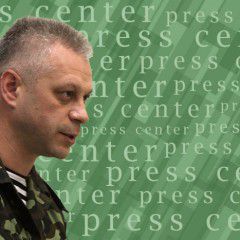 Kyiv, February 14, 2015. Armed confrontation between the Russian regulars and Pro-Russian insurgent groups and Ukrainian Armed Forces has escalated. Militants keep moving additional forces to the territory of Ukraine, amassing military equipment and ammunition. They are supported by the professional soldiers of the Russian Federation. Militants...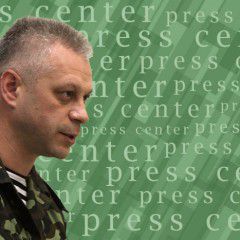 Kyiv, February 13, 2015 – Most intense fighting continues in Debaltseve. Pro-Russian militants stormed the Ukrainian Armed Forces strongholds and base camps several times near the town of Luhanske, Kamjanka village, Chornukhyne and Debaltseve itself. Insurgents used the artillery, mortars, multiple rocket launchers and small arms fire....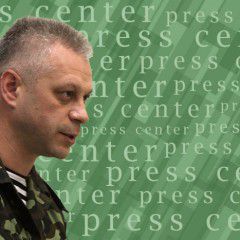 Kyiv, February 11, 2015. Pro-Russian militants conducted another atrocity yesterday. They shelled Kramatosk with "Smerch" multiple rocket launchers. Militants targeted airfield in the vicinity of the city, as well as the industrial and residential areas nearby. According to intelligence report, the shelling was conducted from Horlivka area...