Section: NSDC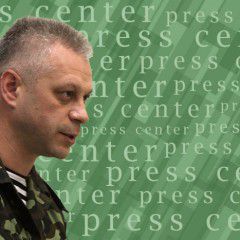 Kyiv, June 12, 2015 – Ukrainian representatives to the Joint Center for Control and Coordination (JCCC) of ceasefire notified the OSCE mission members about night attacks at Horlivka that were carried out by Russian and separatists troops jointly. On June 10 militants shelled western outskirts of Horlivka from the side of Gagarina mine using...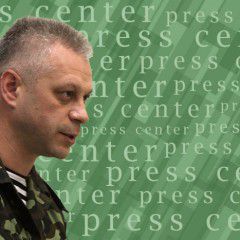 Kyiv, June 10, 2015 – In the Mariupol, the Russia-backed militants used 152-mm cannons and Grad-P systems near Shyrokyne. Militants also fired the cannons of the same caliber in the Donetsk are in the east and west of Svitlodarske water reservoir. View map in full size Militants were actively using cannons, mortars and armored vehicles including...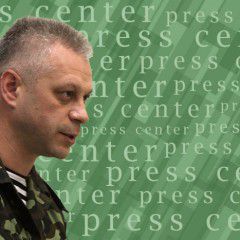 Kyiv, June 8, 2015 – Motorboat of Ukrainian border guards exploded in the Sea of Azov. The blast occurred near Chervone village (Donetsk region) west of Mariupol. The explosion was caused by a militant explosive device that has been delivered by the sea from the occupied territories. There were no lethal casualties among the border guards however...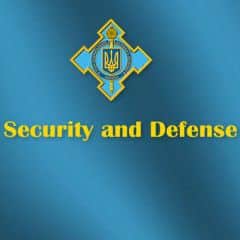 Kyiv, June 7, 2015 – Situation in ATO zone remains tense. Russia-backed militants shelled the ATO forces with 120-mm mortars nine times, 122-mm artillery five times and Grad multiple rocket launchers in the area of Hranitne (Donetsk Region) five times. View map in full size In the Luhansk area where the lowest intensity of militant assaults is...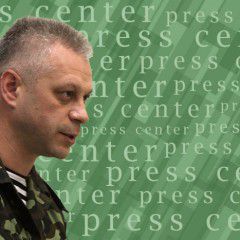 Kyiv, June 6, 2015. Russia-backed militants in eastern Ukraine have captured a soldier of the 28th Mechanized Brigade of Ukrainian Armed Forces Roman Mashchenko who made a series of announcements regarding the fighting near Maryinka on June 3-4, which reiterated messages of the Russian media. Mashchenko was talking "under extreme duress and...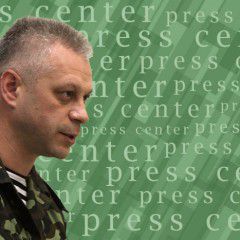 Kyiv, June 5, 2015. Extremely fierce fighting along the frontline have occurred over the last day, while pro-Russian mostly used heavy weaponry, such as Grad missile systems, 120-mm mortars and 152-mm artillery against the Ukrainian troops. View map in full size In the Mariupol sector, military action took place in Shyrokyne and Hranitne...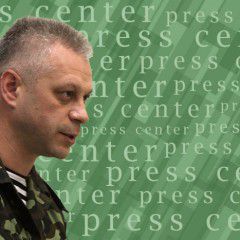 Kyiv, June 4, 2015. OSCE Special Monitoring Mission reported the movement of militants' military equipment from Donetsk toward Maryinka in the night of June 2-3: 10 T-64 and T-72 tanks, 122-mm and 152-mm heavy artillery and trucks carrying anti-aircraft mounts were spotted. International monitors also observed incessant artillery fire on the...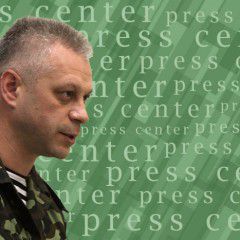 Kyiv, June 3, 2015. At 4 a.m., Russia-backed militants launched an offensive on the Ukrainian military positions near Maryinka and Krasnohorivka using tanks, mortars and the artillery. Despite the escalation of fighting, Ukrainian troops hold control over Maryinka and Krasnohorivka. Ukrainian Armed Forces did not suffer any lethal casualties...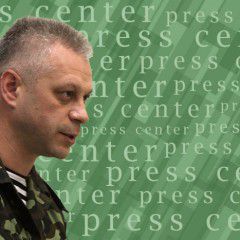 Kyiv, June 2, 2015. In the Mariupol sector, fierce fighting in Shyrokyne lasted for the whole day. The enemy was firing from a variety of weapons, including 120-mm mortars, 122-mm artillery and tanks. Enemy snipers were active as well. View map in full size Most tense situation remains in the Donetsk sector: militants have fired along the...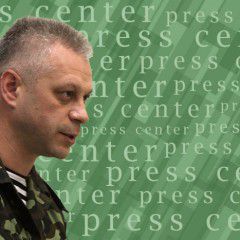 Kyiv, June 1, 2015. Pro-Russian militants have launched a series of massive mortar and artillery attacks on the Ukrainian military positions in Pisky and Opytne, Donetsk region. They have also used small arms to attack positions by the city of Zolote, Luhansk region. Civilians are staying at these block posts together with soldiers. Such armed...