Section: Research Organizations & Think Tanks about Ukraine
The most shocking thing about the House impeachment hearings to this point is not a "smoking gun" witness providing irrefutable evidence of quid pro quo. It's not that President Trump may or may not have asked the Ukrainians to look into business deals between then-Vice President Biden's son and a Ukrainian oligarch.The most shocking...
Fiona Hill's "Russian-expert" testimony Thursday and her deposition on Oct. 14 to the impeachment inquiry showed that her antennae are acutely tuned to what Russian intelligence services may be up to but, sadly, also displayed a striking naiveté about the machinations of US intelligence. Hill's education on Russia came at the knee of...
In the territory it has occupied since 1967, Israel has permitted the construction of civilian settlements that have violated the human rights of the Palestinian residents of this land. This has been the conclusion of the United Nations, the International Criminal Court, and experts in international humanitarian law. The U.S. response to...
Sometimes you need to call a spade a spade, and yesterday's testimony before Adam's Schiff Show by former NSC official Tim Morrison is just such an occasion. In spades! In his opening statement, this paranoid moron uttered the following lunacy, and it's all you need to know about what is really going on down in the Imperial...
The developing story about how the US intelligence and national security agencies may have conspired to influence and possibly even reverse the results of the 2016 presidential election is compelling, even if one is disinclined to believe that such a plot would be possible to execute. Not surprisingly perhaps there have been considerable...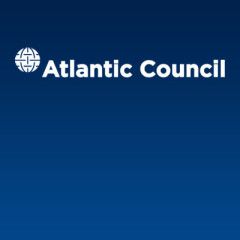 Protecting Europe's Energy Security Act has received overwhelming bipartisan support and proposes targeted sanctions to halt completion of Nord Stream 2, Russia President Vladimir Putin's natural gas pipeline designed to control Europe. But there has been a procedural delay and time is running out. The act targets sanctions against...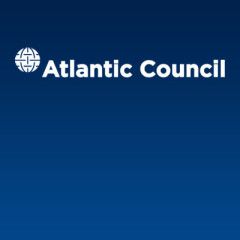 After 358 days, three captured Ukrainian ships were finally released by the Russian government on November 19. The ships' fate has been a major point of contention as the Ukrainian and Russian presidents prepare to meet for the first time in Paris next month. Two gunboats, the Berdyansk and Nikopol, and the tugboat Yana Kapa, were seized...
In this edition of Wilson Center NOW we speak with Nina Jankowicz, author and Disinformation Fellow with the Science and Technology Innovation Program. She discusses US-Ukraine relations as the partnership is tested like never before with impeachment proceedings underway in Washington. Jankowicz also discusses areas of continued cooperation such...
GMF Senior Fellow Jonathan Katz talks to Deutsche Welle about the U.S. impeachment hearings and how they relate to Ukraine. Featured image: Photo Credit: Paparazzza / Shutterstock Source publication: Deutsche WelleLink: Read the full articleDate: Tuesday, November 19, 2019Featured in R&A: 1Author: Jonathan D. Katz …read more Source::...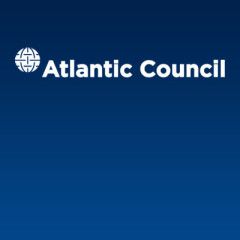 At first glance, the entire Trump impeachment probe looks like terrible news for Ukraine. With Russian forces still firmly entrenched in the Donbas and Russian President Vladimir Putin eager to exploit the inexperience of the country's new president, the last thing Ukraine needs now is a crisis in relations with its most important ally....