Section: Research Organizations & Think Tanks about Ukraine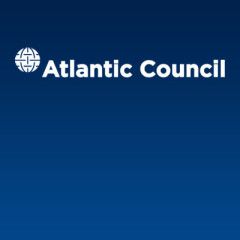 A congressional impeachment inquiry seeks to determine whether U.S. President Donald Trump extorted a foreign leader, withholding a coveted White House meeting and U.S. military aid in order to promulgate a Russian-inspired conspiracy theory and smear his chief opponent in the 2020 election. The United States' gravest constitutional crisis...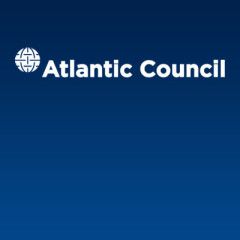 On December 2, Peter Dickinson will take over as the third editor of the UkraineAlert blog. Dickinson, a long-time writer and observer of all things Ukraine, is the publisher of Business Ukraine and Lviv Today. The British-born editor has been the most popular contributor to UkraineAlert for years and aims to add culture and sports to the regular...
One of the hallmarks of a democratic political system is that voters change their minds. In North Korea, 100 percent of voters support the ruling party coalition in election after election. In South Korea since 1998, voters backed 10 years of progressive candidates followed by 10 years of conservative candidates. Then, after a dramatic turnaround...
EU-NATO Cooperation in an Era of Great-Power Competition By Luis Simón The last three years have witnessed a steady flow of self-congratulatory remarks about unprecedented progress in the relationship between the European Union and NATO. Their joint statements in 2016 and 2018 provided a compass for greater cooperation between them. But it is...
When protests in Hong Kong, Iraq, and Lebanon erupted, I was fully anticipating protests in Iran to follow. In 2018 alone, the National Endowment for Democracy (NED) had spent millions of dollars in these countries (and elsewhere) to promote America's agenda. However, I did not expect unrest in Iran to take place while I was visiting the...
In: The International SpectatorRecent Publications 54:4Issue: 54/4Contributions for this issue were received from Flavia Clementi, Giorgia Miccoli, Laura Sacher, Corrado Stefanachi, Giulia Tercovich. La trappola di Tucidide e altre immagini : perché la politica internazionale sembra non cambiare mai / Anna Caffarena. – Bologna : il Mulino,...
Kremlin-spawned influence campaigns that falsely accuse Ukraine of interference in the 2016 U.S. presidential election have successfully furthered Russia's yearslong geopolitical battle against its largest European neighbor. Why it matters: In addition to deflecting blame for its own well-documented meddling in American politics, the...
The State Department, where I worked 24 years as a Foreign Service Officer (FSO) and diplomat, reminds me a lot of my current hometown, New York City. Both places spend an inordinate amount of time telling outsiders how great they are while ignoring the obvious garbage piled up around them. It's almost as if they're trying to tell...
You do not have to wait for the Horowitz report. I can give you a preview of what he should have found if he conducted an honest audit. The following is not my opinion. It is based on the flood of information that has come out over the past two and a half-years surrounding the plot to destroy the Presidency of Donald Trump. When you read these...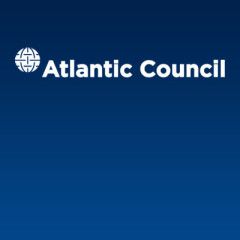 Dubai, United Arab Emirates – Iran faces a time of reckoning, and the stakes couldn't be higher: potential war with the United States, the reversal of its gains across the Middle East and the future of its revolutionary state. It would surprise most Americans how little the Arab public and media here – nine time zones from Washington DC –...