Section: Research Organizations & Think Tanks about Ukraine
The Trump administration sees the US assassination of Qassem Soleimani as a form of deterrence not only with regards to Iran but also towards Russia, China and others. That view is wrong. The claim that the murder of Soleimani was necessary because of an "imminent threat" has been debunked by Trump himself when he tweeted that...
view of the Mediterranean from Haifa, photo via Wikimedia CommonsBESA Center Perspectives Paper No. 1,411, January 19, 2020 EXECUTIVE SUMMARY: The vast Leviathan natural gas field off the Haifa coast could be a game-changer for Israel's relations with the EU. Europe is currently dependent on Russian natural gas. A reliable and...
Film event brings both communities together to discuss how to support lasting peace.IWPR brought together Ukrainian and Georgian filmmakers and conflict resolution specialists for a documentary screening and discussion in Tblisi on the plight of female former prisoners-of-war. The Ukrainian documentary trilogy Unbroken tells the story of three...
Survey shows that ability to identify misinformation remains poor.Experts have highlighted the importance of a nationwide media literacy campaign in Ukraine after new research showed that the public continue to be highly vulnerable to misinformation. The survey, by Internews and USAID, revealed that although Ukrainians say that they have little...
The Constitution allocates to the president sole authority over foreign policy (short of declaring war or signing a treaty). It does not permit Congress to substitute its foreign policy preferences for those of the president. To the extent that the …read more Source:: Gatestone...
The claim that Major General Qassem Soleimani was a "terrorist" on a mission to carry out an "imminent" attack that would kill hundreds of Americans turned out to be a lie, so why should one believe anything else relating to recent developments in Iran and Iraq? To be sure, Ukraine International Airlines Flight 752 departing from Tehran's...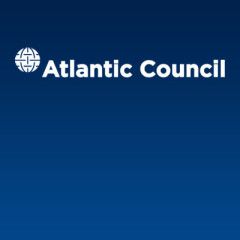 The post Zelenskyy reinvents Ukrainian national identity appeared first on Atlantic Council. …read more Source:: Atlantic...
BY ANDRIAN PROKIP The end of the 2019 was an intense period in Ukraine. On the one hand, political scandals cast a shadow on the new administration's efforts to move forward on its campaign promises. On the other hand, President Zelenskyy and his team achieved some progress on war-related issues and in Ukraine-Russia relations. This has...
On December 13, GMF Senior Fellow Jonathan Katz sat down with Dmytro Kuleba, Ukraine's deputy prime minister for European and Euro-Atlantic integration. Just days after Ukraine and Russia's presidents met face-to-face for the first time since 2016, Kuleba discussed the outcome of the December 9 Normandy Four meeting in France. The...
Transatlantic TakeRearranging its relationship toward China is one of the most crucial geostrategic challenges the European Union faces. However, despite their unanimous support of the EU's China Strategy published last March, member states are still fairly divided on the desired approach to Beijing. While French President Emmanuel Macron...