Section: Research Organizations & Think Tanks about Ukraine
As Joe Biden plummets in the popularity, Democratic lawmakers and the MSM have gone into panic mode after a whistleblower report of political malfeasance during a July phone call between President Trump and Ukrainian President Volodymyr Zelensky about the Biden family's dealings turned out to be fake news. Since the initial report, the...
The Mideast has its own variety of crazy humor. The Saudis have been blasting and bombing wretched Yemen, one of this world's poorest nations, since 2015. These US-supported attacks and a naval blockade of Yemen imposed by Saudi Arabia and its sidekick ally, the United Arab Emirates, have caused mass starvation. No one knows how many...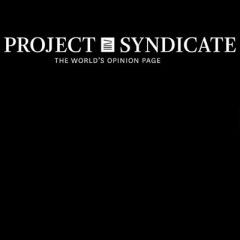 …read more Source:: Project Syndicate (Czech...
Invitation Only Research Event 9 October 2019 – 10:00am to 11:30amAdd to CalendariCalendar Outlook Google Yahoo Chatham House | 10 St James's Square | London | SW1Y 4LE …read more Source:: Chatham...
The West has only modest capacity to influence circumstances in most post-Soviet countries. In Ukraine, Georgia, Armenia and Moldova, however, the West has the potential to make a real difference by supporting civil society and improved governance. …read more Source::...
Khazar fortress at Sarkel (Belaya Vyezha, Russia). Aerial photo from excavations conducted by M. I. Artamanov in the 1930s. Public domain photo via WikipediaBESA Center Perspectives Paper No. 1,288, September 15, 2019 EXECUTIVE SUMMARY: Harnessing the Eurasian lands has always been difficult. The Khazars, an obscure people from the steppes that...
RT: You were on a panel at Brussels Forum where you discussed 1989 and I'm going to ask you to start there. You said 1989 was the best year in European history. Tell us why. Garton Ash: That's quite a claim, isn't it! I put it out there as a challenge and I haven't yet had anyone come back and say: "What about 1783?" So...
Hong Kong protest figurehead Joshua Wong, who has been rocking up to "pro-democracy" meetings with various Western officials in recent weeks, has been spotted hanging out with the chairman of the White Helmets in Berlin. Wong attended the "Bild 100" summer party in Berlin this week, where he seems to have bumped into White...
Annual regional and local elections were held on 8 September in Russia. The officials elected included 16 governors, members of 13 regional parliaments (including in the occupied territories: Crimea and Sevastopol), city mayors, city council members and municipal councillors. For the Kremlin, the elections to Moscow City Duma (city council) and...
Certainly, there are many things that President Donald Trump can rightly be criticized for, but it is interesting to note how the media and chattering classes continue to be in the grip of the highly emotional but ultimately irrational "Trump derangement syndrome (TDS)." TDS means that even the most ridiculous claims about Trump behavior can be...