Section: Research Organizations & Think Tanks about Ukraine
By Steven Pifer …read more Source::...
On August 28, the Ukrainian Minister of Foreign Affairs, Dmytro Kuleba, announced that "at present, all contacts with Belarus have been suspended [and] will be unblocked only when we find out that they do not bring political, reputational and moral damage to Ukraine." One day earlier, Mr Kuleba had also stated that Kyiv would join the EU's...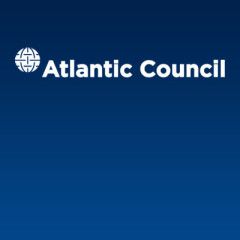 The post Ukraine quietly launches a gas market revolution appeared first on Atlantic Council. …read more Source:: Atlantic...
The Russian President Vladimir Putin disclosed in a TV interview on August 27 that the Americans, amongst others, had fuelled the unrest in Belarus. He explained that the controversial presence of 33 Russian nationals (with military background) in Minsk in the run-up to the presidential election in Belarus on August 8, which briefly created...
Featured Analysisvia The CaravanNothing is stranger than the notion, widely held, that Russia is a newcomer to the Middle East. After extending its rule to what is now called southern Ukraine in the late eighteenth century its territories bordered on the vast Ottoman Empire. …read more Source:: Hoover...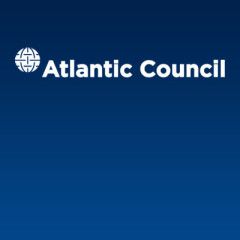 The post Pro-Kremlin MPs and oligarchs wage lawfare on Ukraine's reform agenda appeared first on Atlantic Council. …read more Source:: Atlantic...
One reason for the extraordinary hostility of the foreign policy insiders' brigade toward President Trump is that he has not wasted his time conjuring up new missions to justify NATO's continued existence. Instead, he has promised to withdraw 12,000 US troops from Germany and, to add insult to injury, he has demanded that NATO member...
By a decision handed down on 24 August 2020 in PAO Tatneft v Ukraine, the United States District Court for the District of Columbia rejected an application by Ukraine to set aside an award enforcement order. Tatneft, the fifth largest oil company in Russia, brought the action to enforce a UNCITRAL arbitral award entered against […] …read...
Some people are desperate to find a way to leave the de facto republics.Tetiana is packing a suitcase with clothes for her and her son. Although it is still summer, she includes clothes for autumn and winter, too. While they only need to leave their home in the unrecognised Donetsk People's Republic (DPR) for a few days to travel to...
By Elizabeth BuchananExplaining why a new cold war over the Arctic is not inevitable Renewed tensions between Russia and the West have fueled speculation that Moscow's apparent designs on the Arctic region could help stimulate a new cold war. Vladimir Putin's openly nationalistic ambitions, as demonstrated most vividly with his...