Section: Research Organizations & Think Tanks about Ukraine
The leaders of pro-Russian militants are not interested in maintaining ceasefire in Donbas because then they will have to be responsible for their actions. This opinion was expressed by Co-director of Foreign Relations and International Security Programmes of the Razumkov Centre Oleksiy Melnyk, informs the news agency Radio Liberty. "If for a...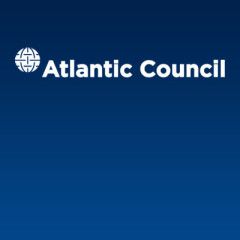 This Election Had Better Work, Because Ukraine Is Angry and Crumbling via SlateElection Includes Risky War Hero Candidates via Kharkiv Human Rights Protection GroupUntrained, Unequipped: Kyiv's 12th Battalion May Be Ukraine's Most Corruption-Ravaged Army Unit via Daily BeastKyiv's and Moscow's Forces Both Have Committed...
The recent dispute between Russia and Estonia over potential Estonian espionage has heightened tensions in the two countries' relationship. It has also fueled public fears that Russia will annex Narva, a predominantly Russian-speaking border city of Estonia. However, Estonian president Toomas Hendrik Ilves believes that Vladimir Putin will...
The photo attached to this piece is of a man who has spent years treating women for brutal, organized, repeated, systematic rape. For his work, he has been beaten and shot at, his children held hostage, his life in constant danger. He works in a country that is in no meaningful sense a post-Westphalian state. The authorities are often indifferent...
2014-10-22Wojciech KonończukNext to gas, coal is of key importance in the Ukrainian energy balance and in electricity production. …read more Source: Centre for Eastern...
Burning tires and hurling firecrackers has become so trendy today that it seems that no event of at least some importance for the country can do without it. Given the statements of some politicians, messages in social networks, and publications in some media, the level of radicalism has increased significantly, informs the newspaper Komsomolskaia...
2014-10-16Tadeusz A. OlszańskiThe parliamentary elections to be held in Ukraine on 26 October will bring about deep changes in the political composition of the Verkhovna Rada. …read more Source: Centre for Eastern...
Headline Title: Eastern Ukraine conflict: Summary killings, misrecorded and misreported 20 …read more Source: Amnesty...
Please join us for a timely discussion on the upcoming Ukrainian national elections. Ukrainian President Petro Poroshenko dissolved the Rada in August and called for early elections. Against the backdrop of a ceasefire with Russia that has diminished but not ended the bloodshed; an unresolved energy dispute with Russia; slow progress on domestic...
BBC Panorama reporter John Sweeney will hold a talk at the Ukrainian Institute on November 7, about his film, Putin's Gamble, which set out the evidence that the Russian army tipped the balance in the war in Ukraine and that the BUK crew who shot down MH17 were from the Russian army. The title of the talk will be "What about the killings in...