Section: Research Organizations & Think Tanks about Ukraine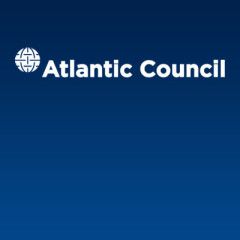 Ukrainians Topple Lenin Statue in Kharkiv via Huffington PostIn Eastern Ukraine, a Bellicose Mood Prevails via NPRRussia, Ukraine in a Gas Dispute as Winter Approaches via Washington PostBelarus Lures Ukrainians Picking Dictatorship over War via BloombergUkraine's Next Parliament Will Be Different, but Maybe Not Stable via Kyiv PostEmpty...
On Monday, September 22, 2014 Yevhen Hlibovetsky made a presentation at the Ukrainian Institute in London with a title 'Reintroducing Ukraine: a new set of assumptions for what Ukraine is, and is not.' He talked about the evolution of values in Ukraine, changes in institutions and a new role for Ukraine in the region. He outlined recent...
on PowerLinks 09.26.14… The post PowerLinks 09.26.14 appeared first on Acton Institute PowerBlog.Related posts:PowerLinks 04.22.14 Hostility Against Religion: It's a Rising Tide PowerLinks – 03.29.13 …read more Source: Acton...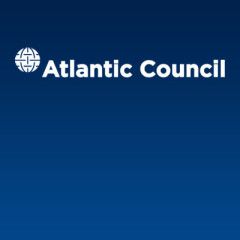 Poroshenko Sees Ukraine's EU Application by 2020; Lays Out Reform Program via RFE/RLBorderland: Ukraine's Dilemma via The New Yorker Ukraine in Turmoil: A Somalia Scenario? via The Economist Lithuania's President: 'Russia is Terrorizing Its Neighbors and Using Terrorist Methods' via Washington Post Cementing Front Lines in...
Headline Title: Global Arms Trade Treaty – 50th ratification update 25 September 2014 …read more Source: Amnesty...
2014-09-24Rafał SadowskiDue to the West's reluctance to offer military support, as well as the difficult situation in Donbas, Ukraine has been forced to seek a compromise with Moscow. …read more Source: Centre for Eastern...
The buffer zone being carved out to bring peace to eastern Ukraine may also cement the conflict's front lines and preserve Russian President Vladimir Putin's influence over the region for years to come, the Bloomberg reports. "While choosing among the other alternatives, a frozen conflict may not be the worst," Deputy Director General...
The website of the Ukrainian Institute has been included in the UK Web Archive, an initiative of the British Library, with a purpose to give permanent online access to key UK websites for future generations. The Archive contains sites that reflect the rich diversity of lives and interests throughout the UK. As many UK websites are constantly...
The aircraft-maker Antonov is the closest thing Ukraine has to an industrial "national champion" that might achieve worldwide success. But the hurdles it faces are many. Some of its most promising projects have been derailed by the near state-of-war that now exists between Russia and Ukraine, and the Kyiv government's order to halt all...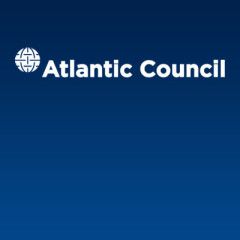 Ukraine's President Wowed Congress, But His Party Has a Dark Side via The Daily Beast Protesters and Counterprotesters at Moscow's Big Anti-War March via Slate Ukraine is on the Brink of Total Economic Collapse via Business Insider Russia and the West: Looking Back in Anger and Forward With Dread via The Atlantic No Safeguards...