Section: Research Organizations & Think Tanks about Ukraine
In 2014 the number of ethnic conflicts in Russia has declined. The drop resulted from the Ukrainian conflict which has shifted the generally xenophobic sentiments from an internal to an external adversary. The shift in the object of xenophobia does not however eliminate it altogether. …read more Source: Carnegie Endowment for International...
Visiting Beijing for the Asia-Pacific Economic Cooperation (APEC) meeting just days after his party suffered huge losses in the midterm elections, President Obama appears to be playing into the stereotype that domestically beleaguered U.S. presidents focus on foreign policy in the final years of their term. Such a turn is a trickier proposition...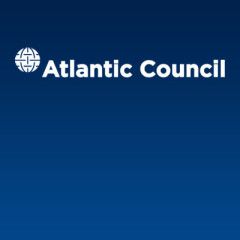 Alexander Motyl: Sad News for Putin—Russia Is an Artificial State via World AffairsPutin, Ex-KGB, Finally Moves to Close Russia's Oldest Rights Group via Boston GlobeHard Ukraine Bargaining Leaves Sour Taste for Some in EU via ReutersHow the Fall of the Berlin Wall Radicalized Putin via Daily BeastVladislav Surkov Is the Hidden Author of...
Foreign Affairs has recently published a number of articles examining the extent to which the ongoing crisis in Ukraine is the West's fault. Those articles sparked a heated debate, so they decided to ask a broader pool of experts to state whether they agree or disagree with the following statement and to rate their confidence level about...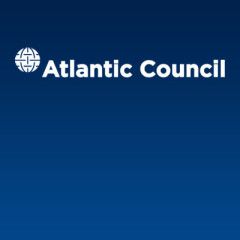 In the City of Stakhanov, a Cossack Commander and Local Radio Station Mix Nostalgias for Russia's Greatness and Soviet Goodness While analysts of Russia's assault on Ukraine debate the veiled question of President Vladimir Putin's motives, little is hidden about how the Kremlin and its proxy forces are selling themselves to the...
Russian troops and separatists continue to build up their forces in the parts of Donbas controlled by them. This was stated on 4 November by Spokesman of the Information and Analysis Centre of the National Security and Defence Council of Ukraine Andriy Lysenko at the briefing in Kyiv, informs the news agency Radio Liberty. Co-director of Foreign...
Plus, the Azerbaijani opposition holds a new anti-Aliev demonstration, and Poland's Sikorski survives a no-confidence vote. …read more Source: Transitions Online...
The Ukraine crisis shows that Poland's special foreign policy toward its Eastern neighbors is needed more than ever-together with support from Berlin. …read more Source: Carnegie Endowment for International...
Russia's incorporation of Crimea and continuing support for armed separatists in Ukraine demonstrates the changes the Russian national identity has undergone in the last two years. This talk will focus on the dramatic revisions in Russia's foreign policy doctrine since Putin's return to power, looking at the specific worldview...
Twenty-three years after its emergence as an independent state, Russia's institutions are still incomplete. It possesses open markets, competitive pricing, and appropriate fiscal tools to promote economic growth, but it lacks rule of law and independent courts. Paradoxically, Russia's business community has never really championed...