Section: Research Organizations & Think Tanks about Ukraine
Plus, Ukraine's president orders an end to state funding for rebel areas, and it's back to the future for Kazakhstan's leader. …read more Source: Transitions Online...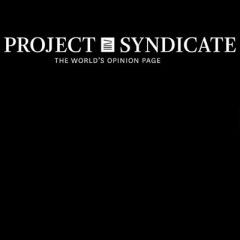 Russia's de facto recognition of the elections held by separatists in the Ukrainian cities of Donetsk and Luhansk signals its intention to create a frozen conflict in the Donbas region's rebel-controlled areas. The question is why Russian President Vladimir Putin views such a conflict as a positive outcome for his country. …read...
Ukraine is in the process of forming a new government. President Putin has a say in the development of this process by threatening an invasion. And now he can be almost certain that the West will not go to war with Russia over Ukraine. …read more Source: Carnegie Endowment for International...
The self-evident strain showing across the US military — due to a relentless pace of operations after Iraq and Afghanistan combined with six years of budget and capability cuts — is of increasing concern in the halls of Washington. Growing bipartisan calls, like that of the National Defense Panel, to reverse recent budget decisions and rebuild...
The crisis in Ukraine has betrayed fault lines in the Visegrad Group. Unless Poland, Hungary, Slovakia, and the Czech Republic change course, the "golden age" of Central Europe may come to an end. …read more Source: Carnegie Endowment for International...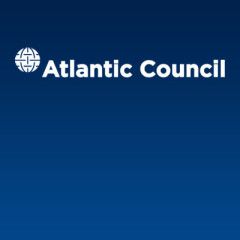 Now That Russia Has Invaded Ukraine Again, Let's Stop Pretending a Cease-Fire Ever Existed via New RepublicAs Putin's Threatens Eastern Europe, Ukraine's Defense Is What Will Contain Him via PoliticoSentenced to Death by a Crowd: Justice Under a Russian-Proxy Warlord of Eastern Ukraine (Video) via Vice News Putin's Revised...
Plus, Lithuania wraps up its probe into the 1991 crackdown and Moldova attacks corruption in preschools. …read more Source: Transitions Online...
25 years ago I belonged to the single largest banned religious community in the world. The Ukrainian Greco-Catholic Church was, until December 1989, the most sizeable officially banned religious organisation, persecuted by Soviet authorities for 43 years. The Church, somewhat miraculously, managed to survive "underground", in the Gulags, in exile...
Nearly a year after demonstrations erupted in Kyiv, Ukraine is forming a new government and considering the way forward after the recent parliamentary elections. Moldova faces parliamentary elections at the end of the month in which the survival of the current pro-European coalition is at stake. Belarus has been the seat of the Minsk process, the...
The buildup of separatist forces in Donetsk, Ukraine, and Moscow's patently confrontational tone are raising the specter of another offensive in eastern Ukraine before winter grips the region. On Wednesday, NATO warned that "columns of Russian equipment, primarily Russian tanks, Russian artillery, Russian air defense systems and...