Section: Research Organizations & Think Tanks about Ukraine
CSIS Counselor and Trustee Dr. Zbigniew Brzezinski talks to Colm Quinn on the changing fortunes of the Russian economy, and Russia's next steps under Vladimir Putin and beyond. …read more Source: Center for Strategic and International...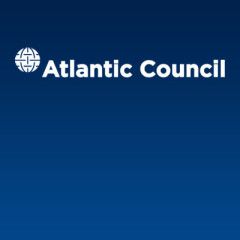 Pascual: With Russia's Economic Downturn, West Should Probe Chances of a Merkel-Brokered Deal In his annual press conference this week, Russian President Vladimir Putin offered no clear suggestion for how he proposes to dig Russia out of its deepening economic hole. And he signaled no new direction in government's sponsorship of the...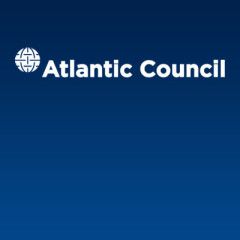 As Ukraine's new government has taken office and vows to clean up endemic corruption—publicly perceived as Europe's worst, according to Transparency International—here are some leading indicators of its progress, as suggested by the Atlantic Council's Kyiv-based senior fellow, Brian Mefford. You can find his full essay on this...
Plus, Poland raises veto threat on UK immigration curbs, and the ruble's tumble falls hard on Russia's neighbors. …read more Source: Transitions Online...
In its January 2012 Defense Strategic Guidance (DSG), the Obama Administration stated that the United States "will of necessity rebalance toward the Asia-Pacific region."1Yet one month later, the administration released its 2013 defense budget request, including $487 billion in cuts mandated under the 2011 Budget Control Act (BCA), which provided...
Book excerpt: Why is the Belarusian leader so reviled in the West yet so firmly entrenched at home? …read more Source: Transitions Online...
Russian participation in the nuclear talks has demonstrated that despite the depth of the Ukrainian crisis and all the existing conflicts between Russia and the West, there are no reasons to consider Russia a purely destructive force that is bent on harming the West. …read more Source: Carnegie Endowment for International...
Ivica Dacic, Serbia's Foreign Minister, will travel to Moscow to meet his Russian counterpart and discuss Ukraine on the eve of Serbia assuming the presidency of the OSCE. …read more Source: Balkan...
Millions of Ukrainians are confronted with mounting hardships this coming winter as the 8-month-old conflict with Russia-backed separatists drains the treasury of $5 million a day, corruption continues to deprive government coffers of badly needed tax revenue and Russia has canceled energy subsidies that made home heating affordable before...
December 11 marked the twentieth anniversary of the First Chechen War, which largely defined modern Russia's path of development. According to writer Alexander Podrabinek, that war was caused by the same factor that led to today's Ukrainian conflict: the conviction of those raised by the Communist nomenklatura and the KGB that laws...