Section: Research Organizations & Think Tanks about Ukraine
The sudden financial crisis in Russia is providing a "teachable moment," as our Democratic friends like to say. In this case, it should be a master class in strategic thinking. Before we get too confident in our assumption that Vladimir Putin has fatally overreached, or too self-congratulatory that Western sanctions have crippled the Russian...
Plus, Romania's new president pledges to amaze the world, and Serbian teachers renew their assault on austerity. …read more Source: Transitions Online...
In a comment to the website Galnet, Co-director of Foreign Relations and International Security Programmes of the Razumkov Centre Mykhailo Pashkov assessed recent G20 summit in Australia. The President of Russia V. Putin did not leave the G20 Summit because of a "busy schedule" – he ran away because he was uncomfortable among the world leaders...
Economic analysts said Ukraine can anticipate a tranche of about $2.7 billion from the IMF in early 2015, and a top fund official indicated that the organisation could send a new mission to Ukraine in the coming year. Experts said, that the fact that Ukraine will not receive the money before the end of the year is not critical, the Southeast...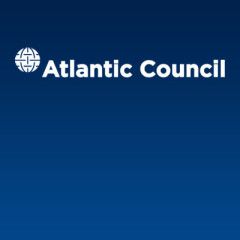 Far From Kyiv and Next to Donetsk, the Elderly of Pisky Get Daily Shelling, But No PensionsBefore this year's war in southeast Ukraine, the town of Pisky, at the edge of the city of Donetsk, was home to about 3,000 people. Many were academics who worked at the local Donetsk Institute of Agricultural Production. Now, Pisky is a debris-strewn...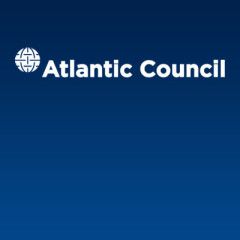 The Ukrainian Project to Keep Europe Whole and Free Needs Adequate Financing—and Quickly Ukraine's new government has unleashed a "tiger team" of ministers committed to quick and comprehensive reforms—but as that work begins, the costs of war and recession have pushed Ukraine to the edge of default. Ukraine has begun to take steps to slash...
Our favorite stories of the year. …read more Source: Transitions Online...
The last thing that a beleaguered Vladimir Putin will want to hear is that Russia has now reached the stage where it desperately needs an IMF supported economic adjustment program. Without such a program it is difficult to see how Russia can regain domestic and international confidence in the management of its economy. Absent the IMF, it is also...
Even with backing from the U.S. and the European Union, the Ukraine military system has failed to execute the war effort properly, said Co-director of the Foreign Relations and International Security Programmes at the Razumkov Centre Oleksiy Melnyk, the Bloomberg writes. As shelling leveled the Donetsk airport and damaged villages and towns...
Plus, Belarus cracks down on foreign currency trading, and Hungary struggles to deal with an influx of illegal immigrants. …read more Source: Transitions Online...