Section: Research Organizations & Think Tanks about Ukraine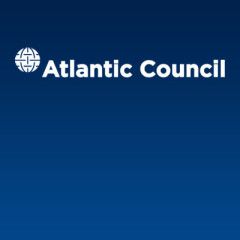 Kremlin Quietly Supports Mercenary Network That Sends Thousands of Fighters to Donbas War In Yekaterinburg, the main city of Russia's Ural region, retired army officer Vladimir Yefimov organizes army veterans to fight for Russia in southeastern Ukraine, more than 1,000 miles away. While Russia's deployment of army troops and...
The Ukraine crisis has had an increasingly negative effect on Russia's relations with Belarus and Kazakhstan, its closest allies and partners in the Customs Union and Eurasian Union. …read more Source: Carnegie Endowment for International...
After the initial shock the Ukrainian crisis brought, Central Asian states have gradually come to the conclusion that they should continue dealing with Russia. Still, none of these states are prepared to be totally controlled by Russia. …read more Source: Carnegie Endowment for International...
From 23 to 28 November 2014, Expert of Economic Programmes of the Razumkov Centre Kateryna Markevych participated in the programme of the visit of the representatives of economic institutions of Ukraine to Berlin and Brandenburg Development of Small and Medium Enterprises as an Engine of Economic Competition, which was supported by the Friedrich...
On 16 December 2014, the Razumkov Centre, with the financial support of the Government of Canada, provided through the Department of Foreign Affairs, Trade and Development (DFATD), held the roundtable Middle Class in Ukraine: Life Values, Readiness to the Association (Unification), and Promoting Democratic Standards. A special issue of the...
On 4-7 December 2014, the Global Think Tank Summit was held in Geneva, which was organized by the Think Tanks and Civil Societies Programme of the University of Pennsylvania (TTCSP) and Geneva Graduate Institute, supported by the UN Office at Geneva, the Government of Switzerland and other partners. The Summit was attended by representatives of...
This issue contains articles and interviews of the Razumkov Centre's experts, dealing with most topical issues in Ukraine's current affairs. In particular – perspectives of the newly elected Parliament of Ukraine, the situation in the Ukrainian economy and energy sector. Read the Razumkov Centre Newsletter №10 (18 December 2014)...
Few expect that Moscow will cede Crimea or end its opposition to NATO expansion anytime soon. But Russia can still begin to reverse its strategic decline. Expanding opportunities for Russia's people, reforming the economy, and improving relations with neighbors are the way forward. …read more Source:...
On a visit to Kiev – ahead of Serbia assuming the chair of the OSCE – Serbia's Foreign Minister says Belgrade will do all it can, while it heads the security organisation, to de-escalate the conflict. …read more Source: Balkan...
Headline Title: Eastern Ukraine: Humanitarian disaster looms as food aid blocked 24 …read more Source: Amnesty...