Section: Video
Statement by NSC Spokesperson Ned Price on Dutch Safety Board Report on the Downing of Malaysia Airlines Flight 17 pic.twitter.com/kNPgvwKieS — WH National Security (@NSCPress) October 13, 2015 NSC Spokesperson Ned Price made statement on the Dutch Safety Board Report on the Downing of Malaysia Airlines Flight 17. "The release today...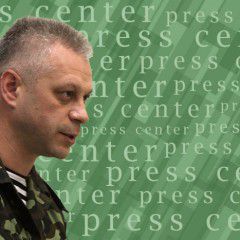 Kyiv, October 8, 2015. Militants instigated a provocation at the delimitation line in the ATO zone yesterday. Around noon, Ukrainian servicemen were conducting engineering works near Troyitske, located at the administrative line between Luhansk and Donetsk regions. Militants fired two antitank guided missiles upon them. One serviceman from the...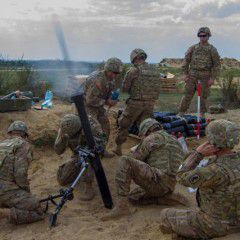 Soldiers from the Lithuanian Armed Forces are on the International Peacekeeping and Security Center in Yavoriv, Ukraine. The soldiers are helping with training during exercise Fearless Guardian. The Lithuanian troops are focused on working with the Ukrainian National Guard for live-fire exercises. Lithuanian Armed Forces Capt. Zilvinas Cerskus...
Two years ago nobody thought Ukraine would be fighting for its freedom in a hybrid war instigated by Russia. This is a new type of war: with soldiers without identifying marks, civilians as a shield, local terrorism and diversions, propaganda, cyber-terrorism and diplomatic double-dealings. Is Europe ready for such a type of conflict? You...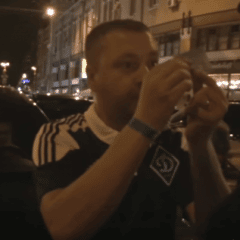 The German Embassy in Ukraine checks information on the possible involvement of the employee in conflict with police in Kyiv, Ukraine. This is stated in a message on the page Embassy in Facebook. "Currently German Embassy could not confirm the incident, we check the facts. In general, the employee of the German Embassy and staff are...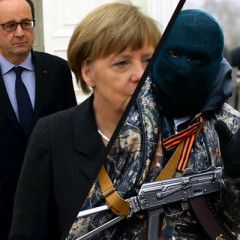 Earlier the Vice-speaker of Parliament of Ukraine Oksana Syroyid declared that National deputies are under fierce pressure on the part of the international community to grant special status to "DNR" (Donetsk People's Republic) and "LNR" (Luhansk People's Republic) in OUR Constitution. They are arguing for the necessity to "demonstrate the...
Washington (AFP) – The US military will drastically increase drone flights over the next four years, in a bid to boost intelligence and strike capabilities across a growing number of conflict zones, the Wall Street Journal reported. "The Pentagon is planning to expand the number of daily flights from 61 at present to as many as 90 by...
Director / DP / Editor – Taras Khymych Song – Vladyslav Levytskyi Art director – Olena Khymych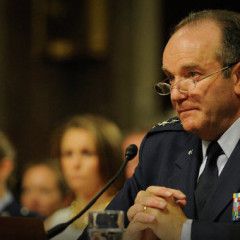 NATO Supreme Allied Commander General Philip Breedlove discusses why Russia poses a major threat in Europe today. "Russia is a different case. This is a nation that for 20 years we have tried to make a partner. And in the last few years, we have seen that they're on a different path. So now we have a nation that has used force to change...
Fighting in the east has come to characterize Ukraine. But Ukraine's struggle for survival and self-determination, free of corrupt governments and Russian influence is fought on many other fronts. From cyber defence to internal defence, fixing its forces to telling the truth – Ukraine faces challenges that may determine its very survival. In this...