Section: Video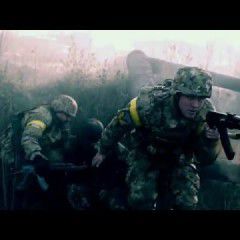 Director: Taras Khymych Idea: Mykhaylo Dmytriv Music: Andriana Text: Viktor Vynnyk Arrangement: Roman Mykulskyy, Mykhaylo Bushko Art director – stylist: Olena Khymych Sound producer: Liubomyr Solomchenko Make-up artist, hairdresser: Mariya Shurubura The producer of military scenes: Volodymyr Pravosudov Cast: Olesya Halkanova, Taras Pendrak,...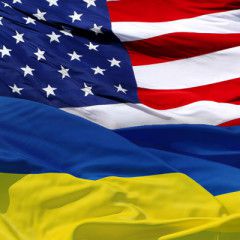 U.S. Ambassador to Ukraine Geoffrey Pyatt joined Maj. Gen. Gregory J. Lengyel, Commander of U.S. Special Operations Command Europe (SOCEUR), visited Khmelnytskyi, where U.S. forces from the 10th Special Forces Group are training Ukrainian special operations forces as part of the Joint Multinational Training Group – Ukraine (JMTG-U) During...
Anne Elizabeth Applebaum is an American and Polish journalist and Pulitzer Prize-winning author who has written extensively about communism and the development of civil society in Central and Eastern Europe. The discussion took place October 27, 2015 at the America House in Kyiv. Event was moderated by Professor of Political Science University of...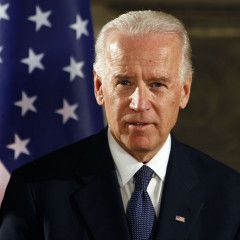 U.S. Vice President Joe Biden has called on the Ukrainian lawmakers and members of the Government not to miss the chance to build the better future for Ukraine. "If you succeed, you will be the founders of the first democratic and free Ukraine," Biden said and reminded that "the whole world is watching the struggle of Ukraine...
A Vega light rocket with the Ukrainian engine carrying the European Space Agency's Lisa Pathfinder was successfully placed into orbit LISA Pathfinder satellite of the European Space Agency (ESA). The mission lifted off from the Ensemble de Lancement Vega (ELV) launch pad at the Centre Spatial Guyanais (CSG) or Guiana Space...
A time-lapse of all terrorist attacks with MORE than 20 fatalities between 1.12.2000 and 13.11.2015 Video by Milan R. Vuckovic Soruces: START terrorism database "GTD" (2000-2014) Various News Agencies (2015) Important Note by Author: due to the large amount of data used, there are likely to be mistakes (exact chronology, location,...
Interview of Oleh Belokolos, the Ukrainian Foreign Policy Expert, diplomat, member of Maidan of Foreign Affairs during the program UA Tea...
Thank you, Reimer for that introduction. Thank you to: Mr. Uwe Proll; BSC Congress President, Ambassador Jiri Sedivy; Behorden Spiegel; and of course, Ambassador Emerson and the U.S. Embassy staff in Berlin for hosting us today. Ambassador Philippe Etienne, thank you for joining us today. Our deepest condolences go out to your country and your...
Delegation of the European Union to Ukraine posted a video on sanctions against Russia, which were imposed in connection with the annexation of Crimea and instigation of conflict in Donbas. VIDEO: EU sanctions against Russia explained Posted by European Union in Ukraine on Monday, October 12, 2015 Sanctions – is response to the illegal...