Section: Video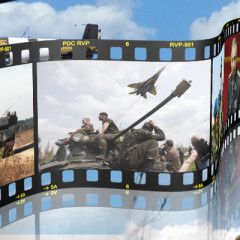 Ukrainian military forces had a fire-fight that lasted for around an hour with a group of pro-Russian terrorists in town Shyrokyne, located east of Mariupol, Ukraine. In addition Ukrainian military SUV tripped an anti-tank mine near Shyrokyne on April 5, 2015. Two soldiers killed and one injured. As reported speaker of the Presidential...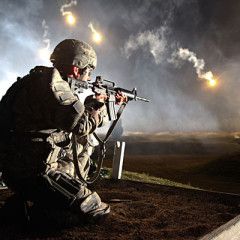 The Chicago Council on Global Affairs and Stratfor founder and CEO George Friedman present a discussion on the emerging crisis in Europe. George Friedman sharply and openly talked about contemporary geopolitics and the role of USA in the world Text version of some moments Friedman speech: Nick Brand: My name is Nick Brand and I am the director of...
Member of the British Labour Party Lord John Quentin Davies arrived in Donetsk region in Eastern Ukraine to personally witness Russian aggression and violation of the Minsk agreements (February 12, 2015) by pro-Russian terrorists, and to verify the evidence of Russian involvement in the conflict in Ukraine. Lord John Quentin Davies reported about...
"It seems that the resumption of a wider conflict is inevitable, but I hope that the United States will take all necessary measures to prevent this," Clark said in his speech on Monday. When he visited Ukraine, Clark said, "Minsk II was roughly in place. Some artillery had been pulled back by the separatists, but some,...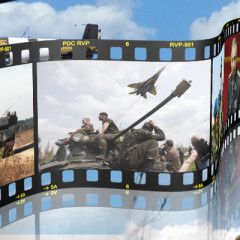 From April 20 almost three hundred of US paratroopers will train Ukrainian soldiers. This is a part of US support to Ukraine in the conflict against pro-Russian terrorists in Eastern Ukraine. On March 30, 2015 Ukrainian interior minister Arsen Avakov confirmed the militant trainings: "290 US paratroopers will arrive on April 20 at the...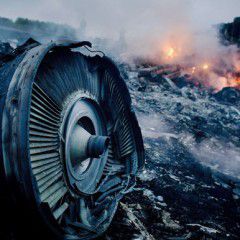 The fact that MH17 flight was shot down on July 17, 2014 in the Donetsk region in Eastern Ukraine by the Russian Buk missile complex is evidenced by the film of the investigation. It was was shown at a press conference in Kyiv to the Prosecutor General Viktor Shokin and head of the SSU (the Security Service of Ukraine) Valentyn Nalyvaychenko. As...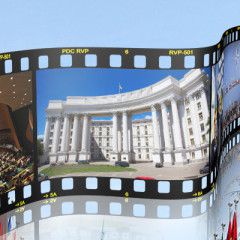 Billionaire George Soros gave exclusive interviews to Bloomberg in which he discusses the new government in Ukraine, the country's battle between Russia and 'old Ukraine', the possibilities of Russian further invasion in Ukraine and possible scenarios in cases if EU will continue to ignor the problems in Ukraine. Besides in his latest interview...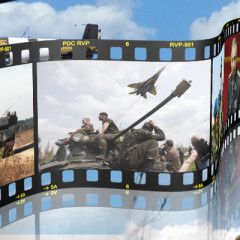 Security Service of Ukraine (SBU) reported that terrorist attack planned to be committed March 28 in Dnipropetrovsk was prevented. "The Security Service of Ukraine detained a citizen who was preparing a terrorist attack in Dnipropetrovsk during the meeting of the local residents scheduled for Saturday. It was established that a 34-year-old...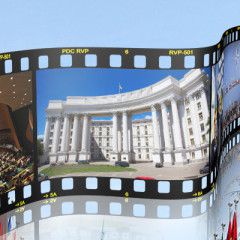 On March 23, 2015 the US House of Representatives has approved by 348 votes to 48 the H.Res. 162 Calling on the President to provide Ukraine with military assistance to defend its sovereignty and territorial integrity. The Republican Representative for Florida Ileana Ros-Lehtinen stated: "Unfortunately for Ukrainians and for international...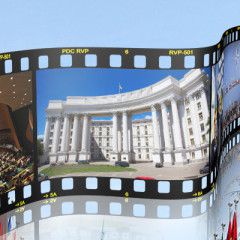 At the annual Brussels Forum on Sunday, March 22, 2015, NATO's Supreme Allied Commander, Europe, and commander of U.S. European Command General Philip Breedlove said that "that diplomatic, information, military and economic tactics were being used against Ukraine" and that West should "consider all our tools" to help...