Section: Top stories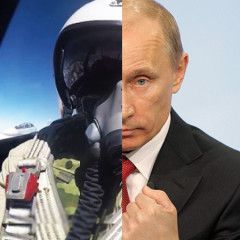 More NATO fighter jets are being scrambled to monitor and intercept Russian planes than at any time since the end of the Cold War as tensions continue to rise, according to The Independent. Around 780 deployments were made from European military bases last year in response to Russian aircraft, compared to just 410 in 2015, The Independent...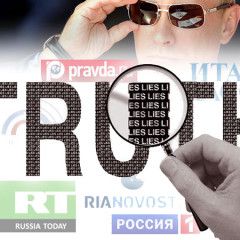 Russia intends to use viral online videos to convey their version of "truth" to the world, said Russia Today chief Margarita Simonyan at a meeting of the Victory organizing committee chaired by Russian President Vladimir Putin in Kremlin. You can read Russian transcript of full meeting on the official webiste of Russian President. "We would like...
Russia`s hybrid war against Ukraine is now entering its fourth year, but there was a time when few expected it to last even four weeks given the virtually bloodless seizure of Crimea, which fell to Russian troops in early 2014 without a fight, Peter Dickinson wrote in his column for Atlantic Council titled "Why Did Putin Get Stuck in Eastern...
The Associated Press tells a story of Lithuanian volunteers` assistance to Ukrainian government forces in their struggle against pro-Russian rebels by supplying non-lethal military aid, such as night-vision goggles, helmets, bullet-proof vests and telescopic sniper sights, as well as packing colorful teddy bears for children — to help ease...
A number of pro-Russian businessmen, officials and public figures from across Europe accepted the invitation of occupation authorities in Crimea to take part in the so-called "Yalta International Economic Forum" held in the annexed Crimea, according to Europeiska Pravda. See also: PACE President visits Syria with Russian Duma delegates, Ukraine...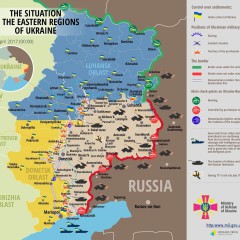 Russia`s hybrid military forces attacked Ukrainian army positions in Donbas 47 times in the past 24 hours with two Ukrainian soldiers reported as killed in action (KIA) and eight as wounded in action (WIA), according to the press service of the Anti-Terrorist Operation (ATO) Headquarters. View map in full size The worst situation was in the...
Ukrainian Ambassador to Serbia Oleksandr Aleksandrovych has denied that Ukraine has ever supplied S-300 missile systems to Croatia in the past 25 years, according to Serbia`s b92.net, which quoted that country`s state news agency Tanjug. Aleksandrovych said that, in this context, he found a statement given to the agency late last week by Russian...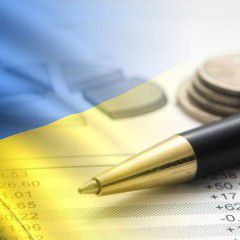 Ukrainian Social Policy Minister Andriy Reva says the maximum pension in Ukraine is set at UAH 58,000, or about US$2,165, and while retirement payments are capped on UAH 10,740, or about $400, the vast majority of 12 million Ukrainian retirees receive even smaller amounts, according to TV Channel 112 Ukraine. "We have 19,200 pensioners who...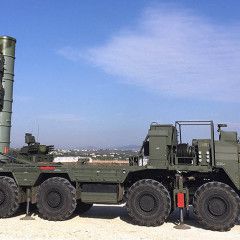 Russia is reported to be moving heavy military equipment toward its border with North Korea amid mounting fears of a military clash between Pyongyang and the United States, according to Radio Free Europe/Radio Liberty (RFE/RL). Local media in Russia`s Far East say residents have witnessed large military convoys traveling by train and road toward...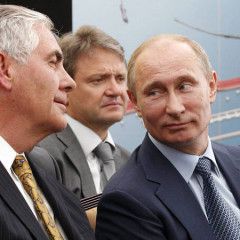 Exxon Mobil Corp on Wednesday declined to comment on a media report that it is seeking permission from the U.S. government to drill in several areas of the Black Sea banned by U.S. sanctions on Russia, according to Reuters. The Wall Street Journal reported that Exxon had in recent months applied to the U.S. Treasury Department for a waiver to...