Section: Top stories
Russian troops has violated ceasefire in Donbas more than hundred times, and used heavy armor day and night in the past two days, used Grad multiple launch rocket systems (MLRS). Russian troops fired at Avdiivka near Donetsk for about 11 hours last day. Mobile station for heating and humanitarian aid distribution organized by local Ukrainian...
The United States Air Force (USAF) strategic unmanned aerial vehicle (UAV) Military air force RQ-4A Global Hawk (callsign UAVGH000) flight along the contact line between Ukrainian-controlled and occupied by Russian troops areas in Ukraine. Tracking over Ukraine at 50,000 Feet… A USAF RQ-4 Global Hawk High Altitude Reconnaissance UAV...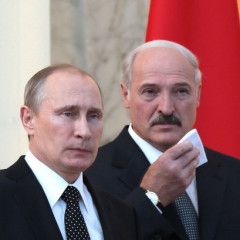 The President of Belarus, Alexander Lukashenko, states that it is not actual to build a Russian air base in the Republic of Belarus, according to National Agency of Investment and Privatization. "People keep talking about some military base. What difference will the ten aircraft Russia wanted to base in Bobruisk make?" said Alexander Lukashenko....
Russian troops' shooting attacks continued non-stop in Donbas in the last day. 3 Ukrainian soldiers reported as killed in action, 2 of them were killed in the vicinity of Halytsynivka as a result of Russian troops' attacks from Grad MRLS (multiple launch rocket system), and 8 Ukrainian soldiers were wounded in action, according to the press...
During the UN Security Council briefing on the situation in Ukraine the top United Nations political and humanitarian officials told that Russia's assault in Donbas and shelling day and night extracted heavy toll, including among civilians. The UN Security Council briefing on the escalation of the conflict in Donbas by the Russian Federation,...
Russian troops increased their combat activity along the entire frontline, shelled day and night. They brought up additional artillery reserves which resulted in increased number of attacks from cannons and Grad multiple rocket launcher systems (Grad MRLS). 4 Ukrainian troops were killed, 19 troops were wounded, according to the press service of...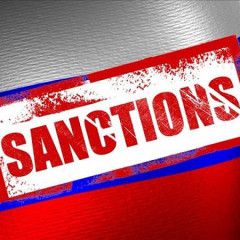 The USA Treasury Department announces the easing of sanctions on Russia and allowed the U.S companies to interact the Federal Security Service of the Russian Federation (FSB) The U.S. Treasury Department published Cyber-related General License (GL) 1 and said that sanctions were adjusted to gain approval to import information technology products...
Russian troops used residents of the occupied city Donetsk in Donbas as a human shield deliberately risking the lives of the civilians in the area while shelling Avdiivka town on Ukrainian territory, according to report of Bellingcat International investigative group in collaboration with the Conflict Intelligence Team (CIT). Bellingcat...
At about 9:15 p.m., Feb. 2, a massive explosion took place in Russian-controlled Donetsk. Video from security camera: Journalist Denys Kazanskyi wrote on Facebook: "Information is circulating online about a strong explosion near Motel [a hotel in Donetsk] not far from my house, where I lived before the war. "Militants initially...
Russian troops fired at Ukrainian army positions and civil objects in Donbas in all sectors 67 times in the past 24 hours. 2 Ukrainian soldiers reported as killed in action (KIA) and 14 wounded in action (WIA), 2 civilians were killed and 6 injured, according to the press service of the Anti-Terrorist Operation (ATO) Headquarters. Russian troops...