Section: War in Syria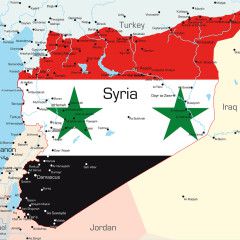 The UN-brokered Syria peace talks are set to resume in Geneva on Thursday. But with a fragmented opposition, Staffan de Mistura questioned how much progress could be made in the initial talks, according to Deutsche Welle (DW). Talks to end Syria`s six-year conflict restart in Geneva on Thursday. They will be the first United Nations-mediated...
Russia's ambassador to the United Nation Vitaly Churkin has died suddenly in New York. The New York Post first reported that Vitaly Churkin, 64, had suffered a heart attack at the Russian consulate on East 67th street in Manhattan. The report adds that Churkin was unconscious when paramedics arrived at the location. He had been serving as...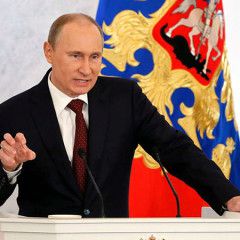 Ukrainian President Petro Poroshenko says that Russia`s hybrid military forces in Donbas deliberately attack civilians, turning some areas in eastern Ukraine into a Ukrainian Aleppo, according to Germany`s Bild. "In recent years, I have tested many agreements, but in fact, Russia has never abided by them. It`s as simple as that: If Putin...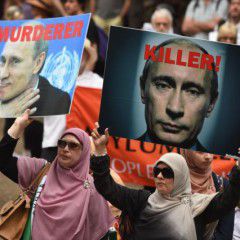 Russia`s Defense Ministry on Monday reported that four Russian military advisers were killed and another two were wounded in a vehicle blast in Syria on February 16, according to the Russian news agency TASS. The vehicle was blown up as a vehicular column of the Syrian troops advised by the Russian servicemen was moving from the Tiyas military...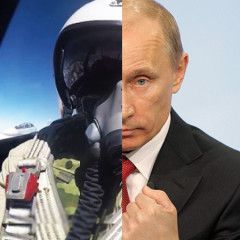 The Russian Federation has deployed four Sukhoi Su-25 ground attack aircraft to Syria, Fox News reported, citing two U.S. officials. "[The Russians] say they are pulling out, but we have seen no evidence to support that. On the contrary, we have seen new things coming in," the report said. See also: Russian behavior in Syria has made the ending...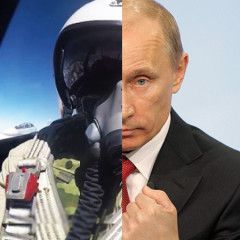 U.S. Defense Secretary Ash Carter who has watched Russian aggression in Ukraine, Crimea, Syria, and the 2016 interference issue, states in his interview to NBC that the Russian Federation helps the civil war in Syria to continue and doesn't make an effort to get rid of ISIS out of Syria and Iraq: "No, they haven't done anything...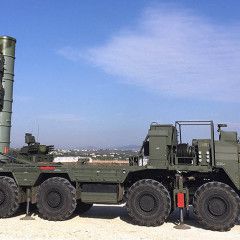 The Russian Federation has established in Syria its anti-aircraft weapon system S-400 and S-300 missile complexes. The commander of the Russian Armed Forces in Syria, Colonel General Andrey Kartapolov states that anti-missile weapon ensures a solid defense of the ground and sea facilities, a close integration between air forces and the Bastion...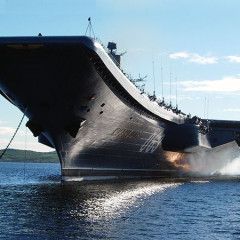 Involved in Russia's military operations in Syria Russian aircraft carrier Admiral Kuznetsov (Admiral Flota Sovetskogo Soyuza Kuznetsov) may return from the Mediterranean in January 2017. Also to the Russian Navy base in Severomorsk will sail the escort of aircraft carrier Admiral Kuznetsov, nuclear battle cruiser Pyotr Velikiy. "It is...
Russia urged the U.N. Security Council on Friday to give its blessing to a fragile ceasefire in Syria, the third truce this year seeking to end the nearly six years of war in Syria, according to Reuters. The Security Council met behind closed doors for an hour to consider a proposed resolution endorsing the ceasefire that Russia and Turkey...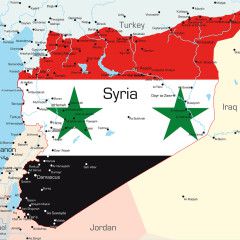 Iraqi security forces started a new push into Mosul on Thursday in an attempt to recapture the city held captive by the self-styled "Islamic State" (IS) since June 2014. Government troops pushed into several southeastern districts of the city in an effort to bring eastern Mosul under their control, according to Deutsche Welle. "The second phase...