Section: War in Donbas
Over 9,800 people have been killed, about 23,000 have been wounded and almost 1.8 million have been forced to flee from the war in Donbas after Russia unleashed aggression against Ukraine three years ago, according to the Ukrainian Ministry of Foreign Affairs. "The appalling number of victims highlights the immorality of Kremlin`s war against the...
Russia has been delivering various types of weapons to "rebel forces" in eastern Ukraine, according to the latest report by Stockholm International Peace Research Institute (SIPRI), the independent resource on global security, titled "Trends in International Arms Transfers, 2016." "During 2012–16 Russia delivered weapons to 50 states and to rebel...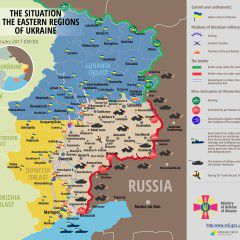 Russian troops shelled at Ukrainian territories massively using heavy weapons in Donbas in the last day. Russian troops conducted over 60 attacks in Donbas in the past 24 hours, 1 Ukrainian serviceman reported as killed in action (KIA), 1 as wounded in action (WIA), the death of the missing soldier was confirmed, a serviceman who was badly...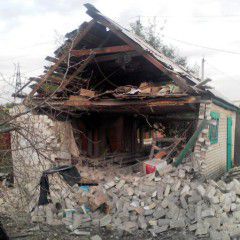 Chairman of Donetsk regional military and civilian administration Pavlo Zhebrivsky has informed that gas and heat are now supplied to residents of Avdiyivka in Donetsk region, while water is available on schedule. "Water in the town is available on schedule – from 16:00 to 22:00. Sewage and water pumps use power generators. Avdiyivka coke plant...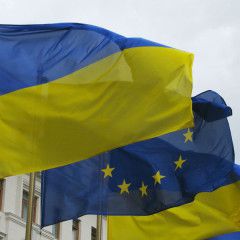 Commissioner for Humanitarian Aid and Crisis Management Christos Stylianides has announced additional funding for people affected by the conflict in eastern Ukraine during his visit to the country, the EU Delegation to Ukraine reported Monday, February 20. "The recent escalation of violence in eastern Ukraine, and its impact on the civilian...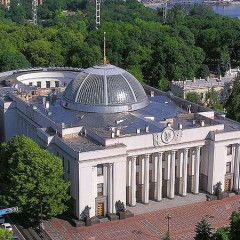 Ukrainian MP Andriy Artemenko, who recently came into a spotlight over the alleged attempt to back-channel to Washington a so-called plan on the Ukrainian-Russian settlement involving the lease of Crimea to Russia, was excluded from Radical Party faction Monday, according to MP Andriy Lozoviy. "The decision of the Radical Party faction of [Oleh]...
Russian President Vladimir Putin`s decision to temporarily recognize passports issued by the de-facto authorities of the occupied areas in eastern Ukraine violates the Minsk peace agreement, a German government spokesman said on Monday, according to Reuters. "The recognition of travel documents issued by the self-declared Donetsk People`s...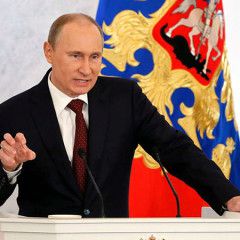 Ukrainian President Petro Poroshenko says that Russia`s hybrid military forces in Donbas deliberately attack civilians, turning some areas in eastern Ukraine into a Ukrainian Aleppo, according to Germany`s Bild. "In recent years, I have tested many agreements, but in fact, Russia has never abided by them. It`s as simple as that: If Putin...
Spokesperson for EU Foreign Affairs and Security Policy Maja Kocijancic says that the European Union does not recognize travel documents issued by the self-proclaimed Donetsk People`s Republic ("DPR") and Luhansk People`s Republic ("LPR"). "Travel documents issued by the so-called `DPR/LPR` are not recognized within the European Union," she said...
The Ukrainian soldier who was seriously wounded in the village of Zaitseve in eastern Ukraine on February 16 died in a hospital behind enemy lines on Sunday, February 19, according to a Ukrainian defense ministry spokesman. What is more, "one was killed in action (KIA) and another one was wounded in action (WIA) in the past 24 hours," Defense...