Section: War in Donbas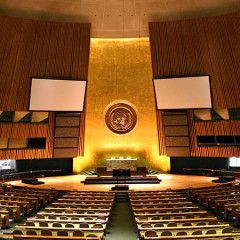 Russia`s ongoing aggression against Ukraine and its severe consequences remain among the top threats to the European security, Ukraine`s Permanent Representative to the United Nations Volodymyr Yelchenko said, addressing the UN Security Council meeting in New York on Austria`s OSCE chairmanship February 22. "Instead of full and good-faith...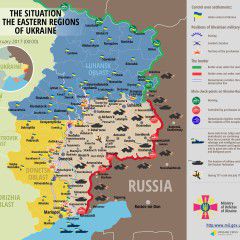 Russian troops shelled at Ukrainian territories in Donbas 59 times massively using heavy weapons during the last day, one Ukrainian serviceman was wounded in action near the Donetsk airport, according to the press service of the Anti-Terrorist Operation (ATO) Headquarters. View map in full size In the Donetsk sector Russian troops used 120mm and...
Russia is talking on behalf of the separatists, thus confirming it is involved in the Donbas conflict, French Foreign Minister Jean-Marc Ayrault has told TV5 Monde. Asked whether Russia acknowledges a behind-the-scenes intervention in Ukraine or denies it, Ayrault said that Moscow "can`t be in denial because they`re around the table to implement...
Greater cooperation with Russia cannot come at the expense of the security of Washington`s European friends and allies, according to the U.S. Ambassador to the UN, Nikki Haley, who addressed the UN Security Council Tuesday, according to RFE/RL. Speaking to the UN Security Council during a debate on conflicts in Europe, Haley said "Russia`s...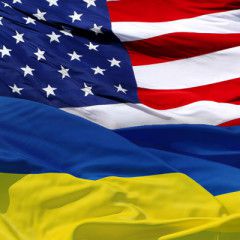 Ukrainian President Petro Poroshenko had a meeting with U.S. Senator Dick Durbin and U.S. Congressman Mike Quigley, during which the parties discussed the enhancement of strategic partnership between Ukraine and the United States and ways to counteract Russian aggression, according to the president`s press service. The Ukrainian president thanked...
On February 7, Donald Trump used his first tweet of the day to distance himself from Russia and Vladimir Putin. Twenty minutes later in Berlin, the Chancellery issued a statement detailing Angela Merkel`s latest conversation with the Russian leader, according to Bloomberg. The call was Merkel`s second in three weeks with Putin to discuss the...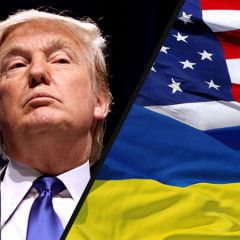 President Donald Trump`s personal lawyer has acknowledged to NBC News that he met privately in New York last month with a controversial Russian-born Trump associate and a member of Ukraine`s parliament, but disputes a New York Times report that the men gave him a peace plan for Ukraine that he delivered to then-National Security Adviser Mike...
Russia`s hybrid military forces attacked Ukrainian army positions in Donbas 74 times in the past 24 hours with nine Ukrainian soldiers reported as wounded in action (WIA), according to the press service of the Anti-Terrorist Operation (ATO) Headquarters. View map in full size In the Mariupol sector, the Russian occupation forces used proscribed...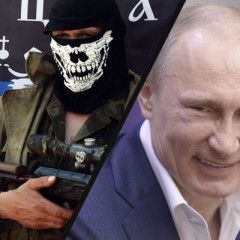 The OSCE Chairmanship has condemned Russian President Vladimir Putin`s decree to recognize documents and license plates of vehicles issued to Ukraine`s citizens and stateless persons who reside in certain areas of Donetsk and Luhansk regions. "The OSCE Chairmanship expresses strong concern about this measure taken by the Russian Federation. In...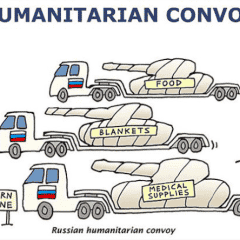 Russia has sent a nuclear, biological, chemical reconnaissance vehicle (NBCRV) with its 60th "humanitarian" convoy to occupied Donbas on Tuesday, February 21, according to the Ukrainian State Border Service`s press service. "This convoy differs [from the previous ones] as it included an NBCRV, which cannot be part of humanitarian cargo," the...