Section: War in Donbas
Members of Ukraine`s Verkhovna Rada Oksana Syroyid and Semen Semenchenko have announced that all supporters of the blockade of trade with occupied areas in Donbas who were detained amid a police operation to storm a roadblock near the Kryvy Torets railway station have been released. The detainees were kept at different police stations across...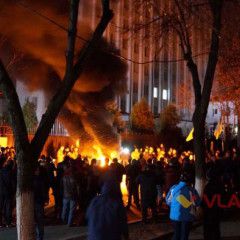 Ukraine saw a wave of rallies overnight Tuesday as a public response to the law enforcers` move to detain 43 activists of the Donbas trade blockade at a staged a checkpoint at Kryvy Torets railway station in Donetsk region. TSN news service collected reports on the night protests from across Ukraine. Earlier, police on March 13 detained 43 men...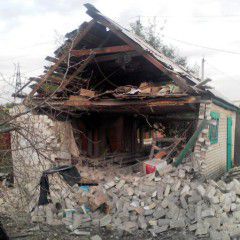 Local authorities in Ukrainian-controlled areas in Donetsk region in the country`s east have reported the town of Avdiyivka, which has recently encountered numerous attacks by Russia`s hybrid military forces, has again been connected to the power grids, however, some more damaged sections were revealed while the power lines were being repaired....
Avdiivka remained the main "flashpoint" in the last 24 hours. A series of Russians' mortar attacks was registered there yesterday. The enemy shot from a tank one and fired one fourth of ammunition load from Grad multiple rocket launcher system at our strongholds in the industrial area. In total, combat in Avdiivk and its flanks lasted over 10...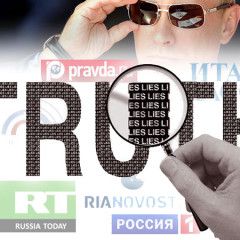 As "little green men" invaded Crimea in the spring of 2014, while Russian media went into overdrive, smearing Ukraine`s Euro-Revolution as a "fascist coup d`etat," a group of Ukrainian professors and students struck back launching StopFake.org, the first site to directly tackle and refute Russian propaganda, according to Politico. Now that the...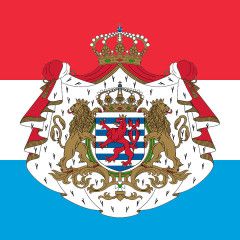 Ukraine`s Foreign Minister Pavlo Klimkin together with his Luxembourg colleague Jean Asselborn has arrived in the city of Mariupol in Donetsk region today, March 13, the Ukrainian Foreign Ministry posted on Twitter. "Foreign ministers of Ukraine and Luxembourg are flying to Mariupol. Important visit to see the scale of Russian aggression and its...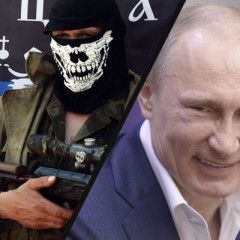 Vladimir Makovich, one of the "founders" of the "DPR" terrorist organization (the self-proclaimed Donetsk People`s Republic) died in the city of Donetsk on March 12, according to Novosti Donbassa media outlet referring to one of the former so-called leaders of the "DPR foreign ministry" Boris Borisov. "They write that Makovich has died in...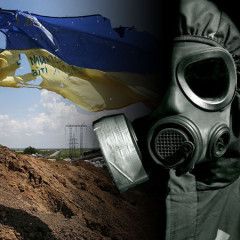 The United Nations has raised the alarm over the threat of a possible chemical disaster due to the armed conflict in eastern Ukraine, Radio Free Europe/Radio Liberty (RFE/RL) reported. A UN human rights expert said in a statement issued on March 10 that fighting has been underway in areas where large chemical and industrial facilities are...
The president of the International Committee of the Red Cross (ICRC), Peter Maurer, has concluded a five-day visit to Ukraine. With hundreds of thousands of people living in towns and villages close to the front line, he expressed alarm about their living conditions following the dramatic increase in fighting in eastern Ukraine since the...
Head of the Delegation of the European Union to Ukraine Hug Mingarelli says local elections in certain Russian-occupied areas of Donetsk and Luhansk regions can be held if the Ukrainian political parties and media are free to participate in the campaign, according to his interview with UNIAN news agency. "Local election can be held when the...