Section: Special sections
The Trilateral Contact Group in Minsk has on the agenda of its Wednesday meeting the issue of opening a Zolote checkpoint for passage of civilians across the line of demarcation in Donbas, as reported by 112.ua. The main round of talks to be headed by Martin Sajdik will start at 14:00 and be held behind closed doors, reads the report by 112.ua....
Kyiv hosted the assembly of delegates of the Crimean Tatar Muslim organizations where the Spiritual Administration of Muslims of Crimea was set up on mainland Ukraine, the 15 Minutes news agency reports referring to the ATR. The Congress was attended by 40 representatives from 14 different Tatar Muslim Organizations of Ukraine (Kherson region,...
Ukraine`s Permanent Representative to the United Nations Volodymyr Yelchenko during a UN Security Council open debate on water, peace and security urged not to use the drinking water shortage problem in occupied Crimea with the aim of propaganda. Yelchenko said that Russia and the situation in occupied Crimea were not on the debate`s agenda, but...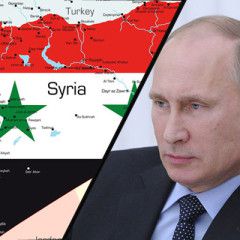 Russian tankers have smuggled jet fuel to Syria through EU waters, bolstering military supplies to a war-torn country where Moscow is carrying out air strikes in support of the government, according to sources with knowledge of the matter, Reuters reports. At least two Russian-flagged ships made deliveries – which contravene EU sanctions...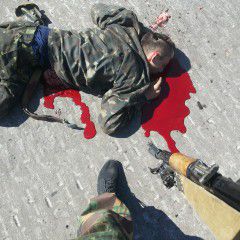 The International Criminal Court in The Hague has accepted the evidence of Russia`s war crimes committed amid the conflict in Donbas, Ukraine`s prosecutor general Yuriy Lutsenko claimed Tuesday, according to Ukraine Today citing Interfax. "Yesterday at the ICC prosecutor`s office we contemplated the evidence of Russia sending regular troops...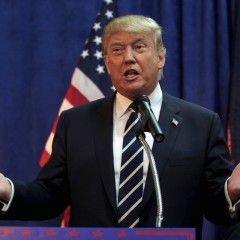 U.S. billionaire Donald Trump, whom the Americans just chose their 45th president have mentioned Ukraine and Crimea on numerous occasions – both during his campaign and before. This is the most important quotes of the new President-elect on this issue. February 28 2014, when Vladimir Putin`s "little green men" were seizing Crimea, Trump tweeted:...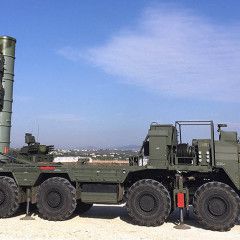 The new Russian anti-aircraft missile systems have been put on combat duty in the annexed Crimea, the press service of the Southern Military District of the Russian Ministry of Defense reported October 7. "In the middle of 2016, a regimental kit of the anti-aircraft missile system S-400 Triumph and an anti-aircraft missile-gun system Pantsyr-S...
According to the Minsk agreements entire heavy artillery and multiple launch rocket systems should be withdrawn to 40 km from the boundary line. Lugansk less than 20 km from the boundary...