Section: Special sections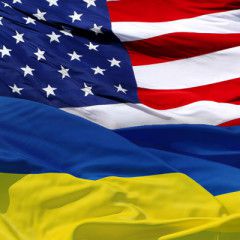 The Washington Post has released the transcript of the conversation between the leaders of the U.S. Republican Party on Russia`s interference in the U.S. elections, Donald Trump`s attitude to Putin and the attitude of American politicians toward Ukraine. WP notes that those recorded included Kevin McCarthy, Cathy McMorris Rogers, Paul Ryan and...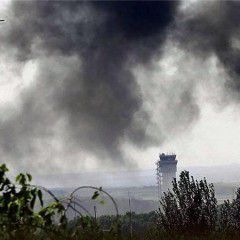 German Foreign Minister Sigmar Gabriel expects that the United States will be more actively involved in the political settlement of the conflict in Donbas, Ukraine`s east, in future, according to the Ukrainian-language service of Germany`s Deutsche Welle. See also: Ukrainian Foreign Minister discusses with Trump possibility for U.S. to join...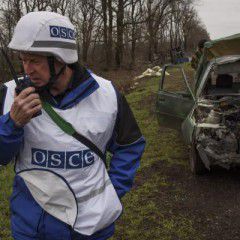 The OSCE Special Monitoring Mission (SMM) to Ukraine has reported a smoke-generating device was thrown close to an SMM vehicle near the Russian-occupied town of Dokuchaievsk in Donbas. "On May 17, an SMM patrol consisting of five members in two armored vehicles was in the north-eastern outskirts of "DPR"-controlled Dokuchaievsk (30km south-west...
Sweden`s director of public prosecutions has decided to drop the rape investigation into Wikileaks founder Julian Assange, according to the BBC. Marianne Ny filed a request to the Stockholm District Court to revoke his arrest warrant, apparently ending a seven-year stand-off, the BBC reported. Mr. Assange, 45, has lived in the Ecuadoran embassy...
Le Senghor cultural center in Brussels on Thursday is opening a photo exhibition "Donbas: beyond the headlines" by Natalia Liubchenkova. The exposition is aimed to reveal personal stories of courage and inspiration coming from Ukraine, an UNIAN correspondent in Brussels reports.   The event is organized by the Association of Ukrainians in Belgium...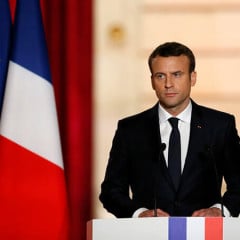 French President Emmanuel Macron and Russian President Vladimir Putin agreed in a phone call to continue discussions on regional crises in Ukraine and Syria despite their conflicting views, a French presidency official said on Thursday, according to Reuters. "Despite diverging positions on a number of subjects, they noted the old and singular...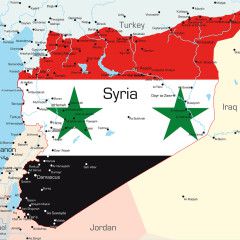 The U.S. military carried out an air strike on Thursday against militia supported by the Syrian government that posed a threat to U.S. and U.S.-backed Syrian fighters in the country`s south, U.S. officials told Reuters on Thursday. The militia, who numbered in the dozens and drove a tank and a small number of construction vehicles, ignored...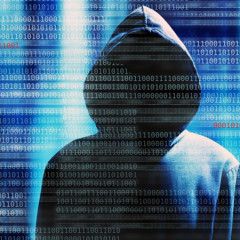 Ukraine accused Russia on Tuesday of carrying out an organized cyber attack on President Petro Poroshenko`s website in response to Kyiv`s decision to impose sanctions on a number of major Russian internet businesses, according to Reuters. See also: Ukrainian President ordered internet-providers to block access to Russia social networks, Yandex...
Ukrainian Defense Minister Stepan Poltorak assures there are no plans to retake Russian-occupied areas in Donetsk and Luhansk regions, using military means, according to the Ukrainian-language service of Germany`s Deutsche Welle. "We do not consider the use of force to address the problem of occupation in Donetsk and Luhansk. But every Ukrainian...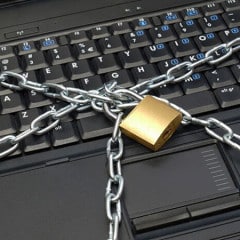 Human Rights Watch (HRW) has called on Ukrainian President Petro Poroshenko to revoke a ban on Russian social media platforms and news outlets, as it infringes the right to freedom of expression and information in Ukraine. "Poroshenko should immediately reverse the ban, which affects such internet platforms as VKontakte, Odnoklassniki, RBC, and...