Section: Special sections
Britain is not Russia`s enemy, and should stop accusing Vladimir Putin of war crimes in Syria, effectively calling for a reappraisal of relations with Moscow – stated the report of Foreign Affairs Committee. Until this moment UK has been among the strongest advocates of a hard line towards Russia, differentiating itself from Donald Trump,...
The drills involve over 1,000 pieces of armament, military and special hardware, the press office of Russia`s Southern Military District told TASS on Thursday. "Pursuant to a decision by Southern Military District Commander Colonel-General Alexander Dvornikov, military units and formations stationed in Karachay-Cherkessia, the Chechen Republic,...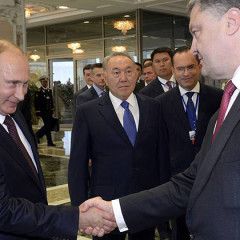 Ukrainian President Petro Poroshenko has had two telephone conversations with his Russian counterpart Vladimir Putin since the escalation of hostilities in eastern Ukraine, the press service of the Ukrainian presidential administration told Ukrainian online newspaper Ukrainska Pravda. "Since the latest escalation in Donbas, in order to stop the...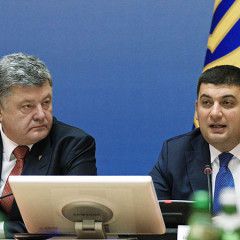 Ukraine may lose up to $2 billion and the national currency exchange rate will weaken due to the blockade of Russia-occupied Donbas, Ukrainian President Petro Poroshenko said. If the blockade fails to be stopped, Ukrainian metallurgy may lose up to 300,000 jobs, according to the Ukrainian president. "300,000 people will lose their jobs. The state...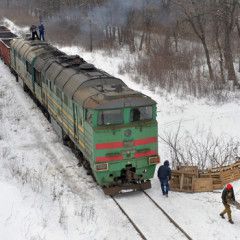 The organizers of the blockade of the temporarily occupied territory of Donbas are proceeding to the second phase of their rally, claiming the blockade of motorways is to follow the already-introduced blocking of railways. "After we`ve blocked almost all railway traffic, we`re proceeding to the second phase – we`re starting to block motorways,...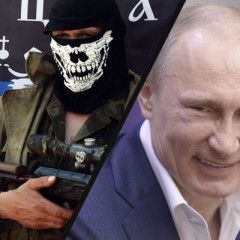 Ukrainian Justice Minister Pavlo Petrenko has said Ukraine expects the International Court of Justice to prohibit Russia from financing terrorism in eastern Ukraine, according to an UNIAN correspondent. "It will be interesting and challenging hearing. But I am sure that we have a very strong position, the truth will see triumph and we will win,"...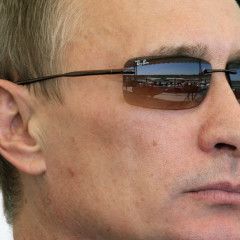 Direct financial losses Ukraine has suffered as a result of Russian trade aggression amounted to about $1 billion, Deputy Minister of Economic Development and Trade and Ukraine`s Trade Representative Natalia Mykolska said in an interview with ZN.ua. "The greatest losses are related to exports to Kazakhstan and Kyrgyzstan – more than 40% of...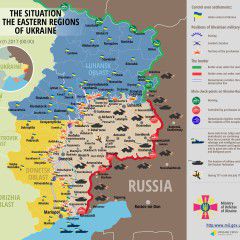 Russia`s hybrid military forces attacked Ukrainian army positions in Donbas 117 times in the past 24 hours with two Ukrainian soldiers reported as killed in action (KIA) and two as wounded in action (WIA), according to the press service of the Anti-Terrorist Operation (ATO) Headquarters. View map in full size In the Mariupol sector, Russian...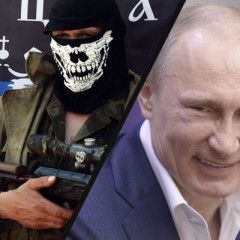 Pro-Russian militants of the so-called "LPR"/"DPR," who are now claiming they will "nationalize" Ukrainian companies, had already had their watchdogs in these businesses monitoring commercial activity and receiving kickbacks, said former head of the main investigation department of the SBU Security Service of Ukraine Major-General Vasyl Vovk....
Three years after the annexation of the Crimean peninsula Hromadske`s Nataliya Gumenyuk spoke with Ilmi Umerov, Deputy Head of the Mejlis, who had been detained by the Russian authorities and charged with membership in Hizb-Ut Tahrir terrorist organization. "The actions of the occupying power have taken a new form lately," Umerov said, answering...