Section: Special sections
U.S. President Donald Trump has announced after a meeting with German Chancellor Angela Merkel that they seek a "peaceful solution" to the conflict in Russia-occupied Donbas, the east of Ukraine. "I also appreciate Chancellor Merkel`s leadership along with the French President [Francois Hollande] to resolve the conflict in Ukraine where we...
Lithuanian President Dalia Grybauskaite has expressed support for the territorial integrity of Ukraine. "Freedom may be occupied but can never be taken away. Crimea is Ukraine," Grybauskaite wrote on Twitter on March 18, 2017. Memo. Russia annexed Ukraine`s Crimea in March 2014 after its troops had occupied the peninsula. An illegal referendum...
Russia`s hybrid military forces attacked Ukrainian army positions in Donbas 77 times in the past 24 hours, with two Ukrainian soldiers reported as killed in action (KIA) and eight as wounded in action (WIA), according to the press service of the Anti-Terrorist Operation (ATO) Headquarters. View map in full size "In the Mariupol sector, the enemy...
OSCE Principal Deputy Chief Monitor in Ukraine Alexander Hug has announced that the OSCE Special Monitoring Mission (SMM) to Ukraine recorded almost 14,700 ceasefire violations in eastern Ukraine in the last week. "The SMM recorded 14,698 ceasefire violations in the last week," he said at a press event in Kyiv on Friday. "This shows that sides...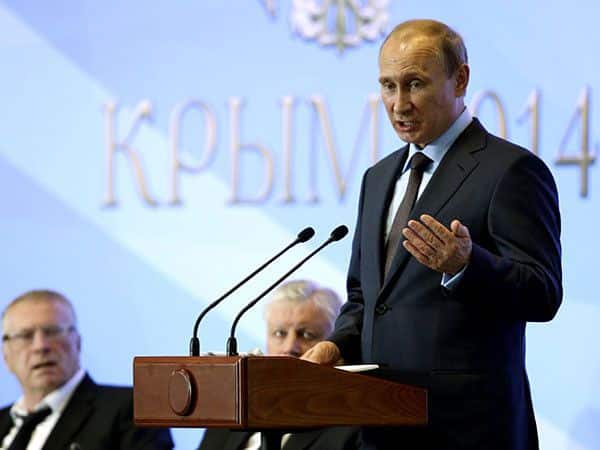 Germany`s Siemens says it has fulfilled its contract with Russia`s Technopromexport by supplying four gas turbines, while the buyer previously accused the manufacturer of contract breach. "We have supplied turbines to Technopromexport," CEO of the Siemens energy and gas production department in Russia Nikolai Rotmistrov said in an interview...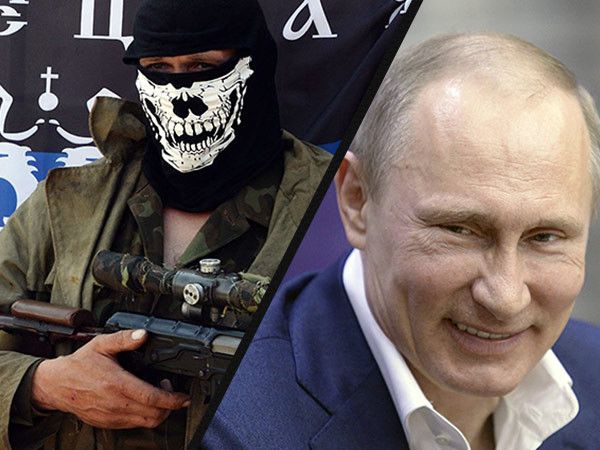 Russia is trying to use ethnic groups living in Ukraine to promote national autonomies, head of the SBU Security Service of Ukraine Vasyl Hrytsak said at a security conference in Kyiv March 17, according to an UNIAN correspondent. "The Russian side does not abandon the idea of Ukraine`s federalization and tries to use ethnic factors in the west...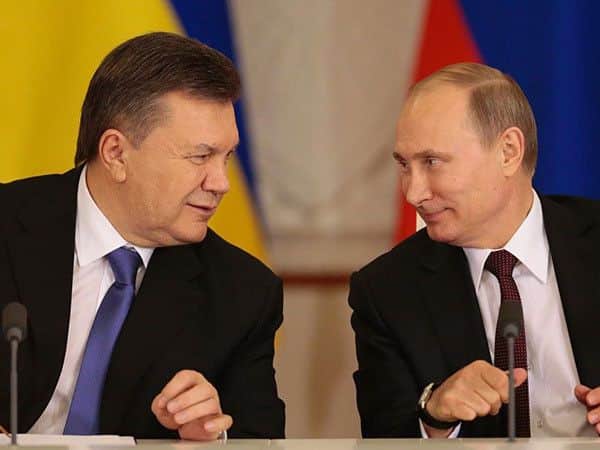 The Kremlin lies, saying that they have not received a letter from former Ukrainian President Viktor Yanukovych to deploy Russian troops in Ukraine. Previously, Russian President Vladimir Putin claimed such a letter existed. His words are quoted on the Kremlin`s website dated March 4, 2014. "What can be the reason for using the Armed Forces? Of...
Canada has expressed concern over human rights violations in the Russian-occupied Crimea and called on the international community to put pressure on Moscow in relation to Russia`s aggression against Ukraine, according to the statement by Canada`s Foreign Minister Chrystia Freeland, Minister of Foreign Affairs, issued March 16. See also: Canada...
The lawyers of Major-General Viktor Nazarov have filed an acquittal motion a high-ranking official "due to the absence of a criminal offense in his actions," Radio Liberty reports, referring to the statement by Nazarov`s lawyer Mikhail Turik in the Pavlohrad district court (Dnipropetrovsk region), where the case is heard into the shooting down of...
Russian President Vladimir Putin announced on Thursday that German Chancellor Angela Merkel will visit Moscow for talks on May 2 for the first bilateral visit since Russia annexed Ukraine`s Crimea Peninsula in 2014, according to Reuters. There is no immediate prospect that Western sanctions imposed on Moscow over the Ukraine crisis will be...